The briefest of travel blogs
Canada - Quebec
2022-09-27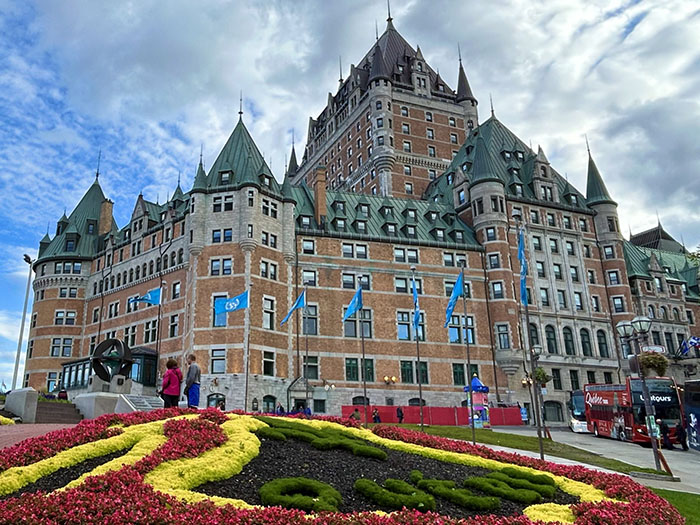 Quebec is absolutely beautiful.
Canada - Montreal
2022-09-25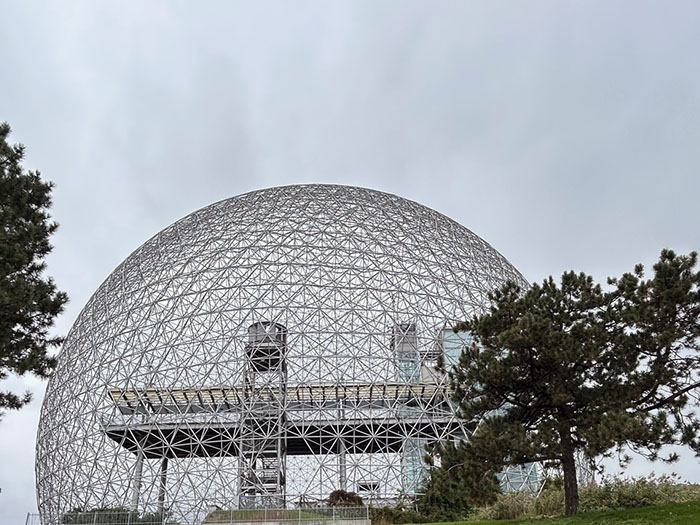 Montreal was seriously under construction and had a major convention going on. Lots of underground tunnels (basically long malls).
Canada - Ottawa
2022-09-23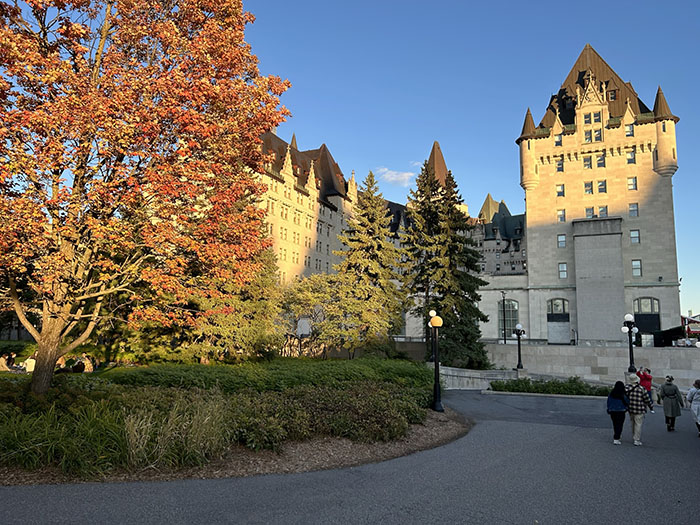 Stayed in a series of wonderful hotels while in Canada! Ottawa had a more country feel than the other towns, but the hotel was like a castle.
Canada - Niagara
2022-09-22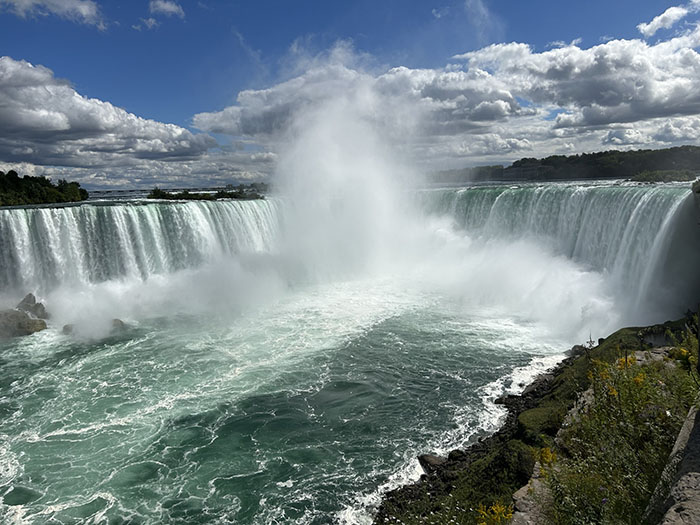 Niagara is a serious tourist town. Had lunch overlooking the falls. The boat cruise thing is nice but the walk along the river is so much better - amazing!
Canada - Toronto
2022-09-18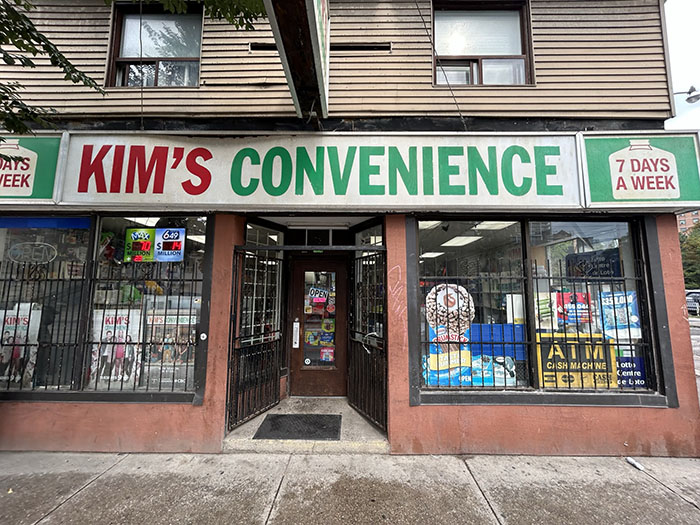 Several days in Toronto and had to visit Kim's Convenience - beautiful TV show!
Australia - Atherton
2020-01-10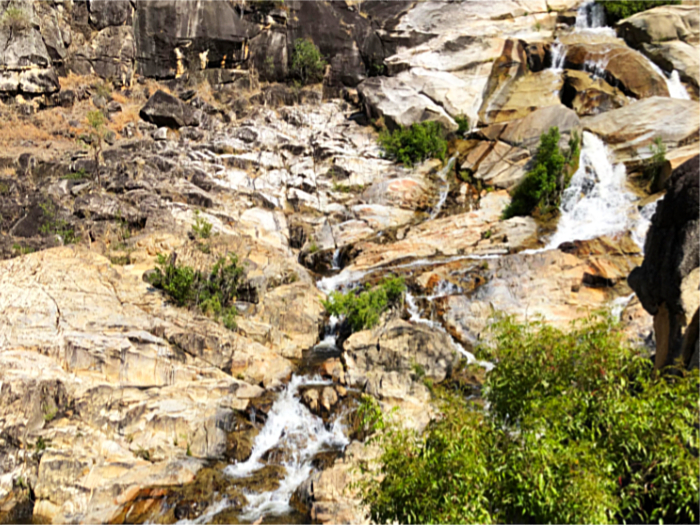 Exploring Atherton and the sites around the area. Cairns, North Queensland.
New Zealand - North Island
2020-01-08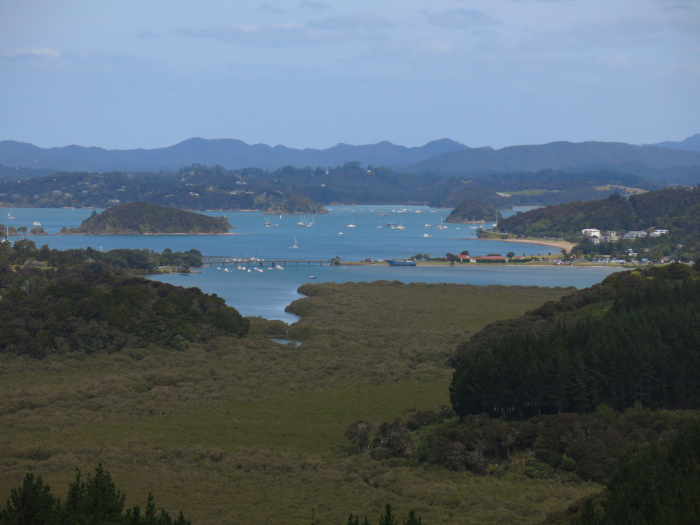 A couple wonderful days exploring the North Island of New Zealand during summer - but they had a cold snap while we were there (12C-25C)
Adelaide
2019-11-16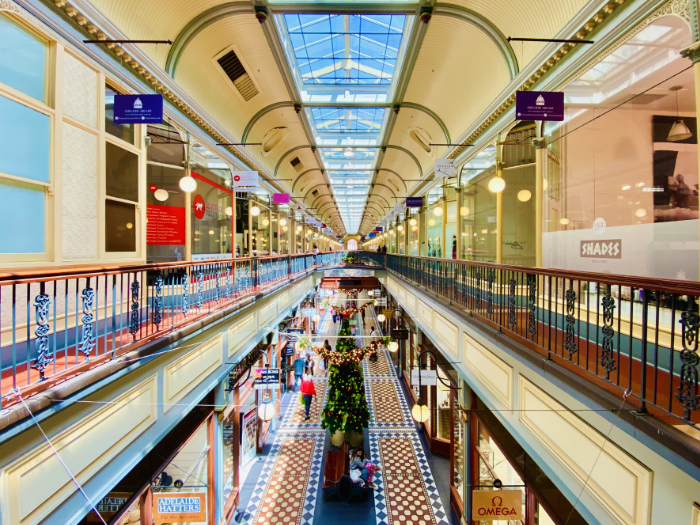 A quick weekend visit to Adelaide!
France - Paris
2019-01-12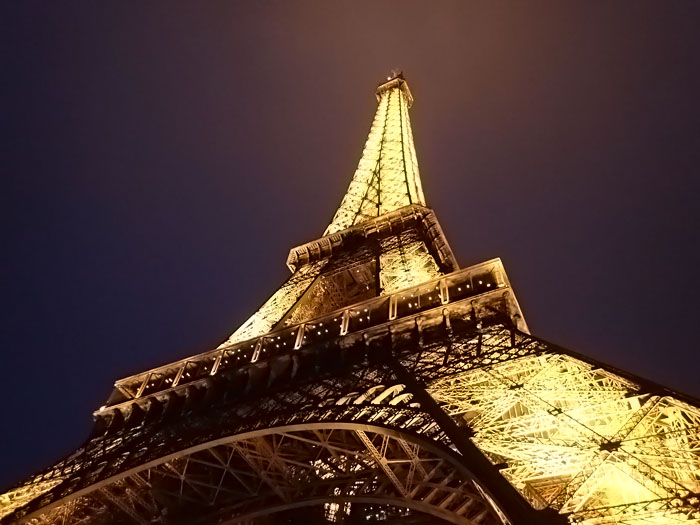 So many electric Lime Scooters!
Croatia - Plitvice Lakes
2019-01-11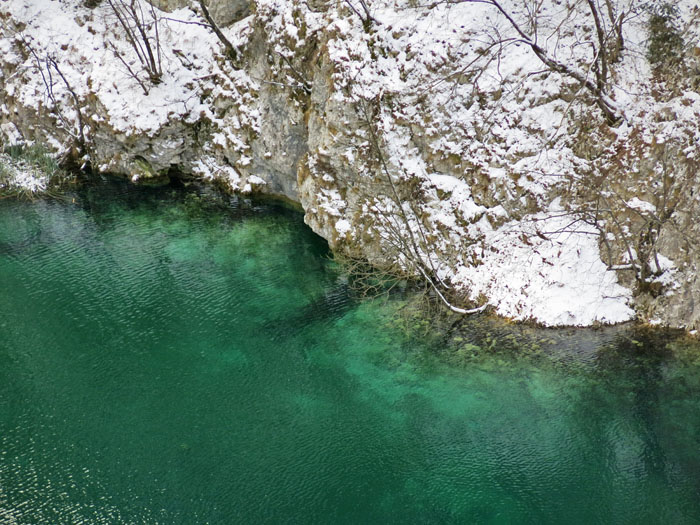 Absolutely stunning green lakes - beautiful in winter (and far less crowded).
Croatia - Zagreb
2019-01-09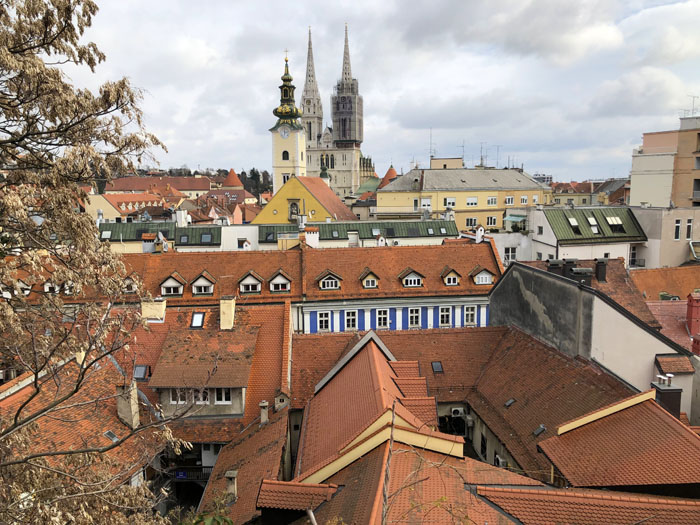 Dripping with recent historical events for the story telling.
Greece - Nafplion
2019-01-08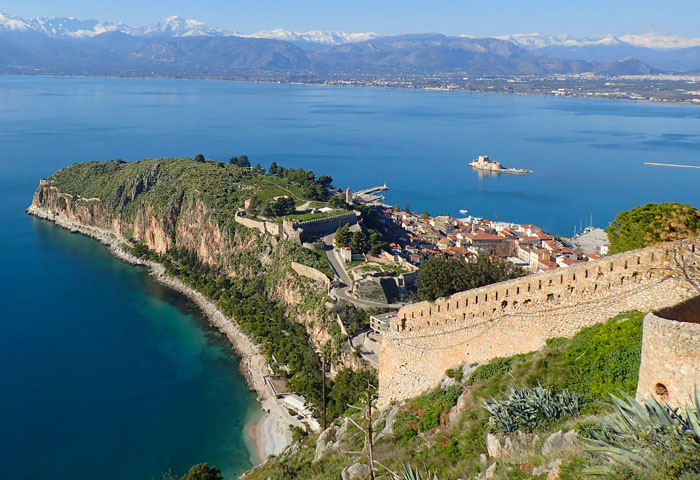 Beautiful Nafplion!
Greece - Athens
2019-01-06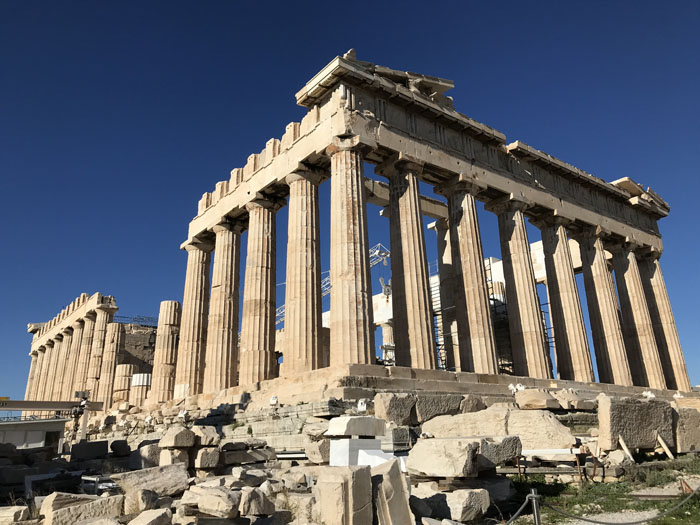 Athens is definitely a beautiful and interesting place to visit during winter!
Bulgaria - Tarnovo
2019-01-04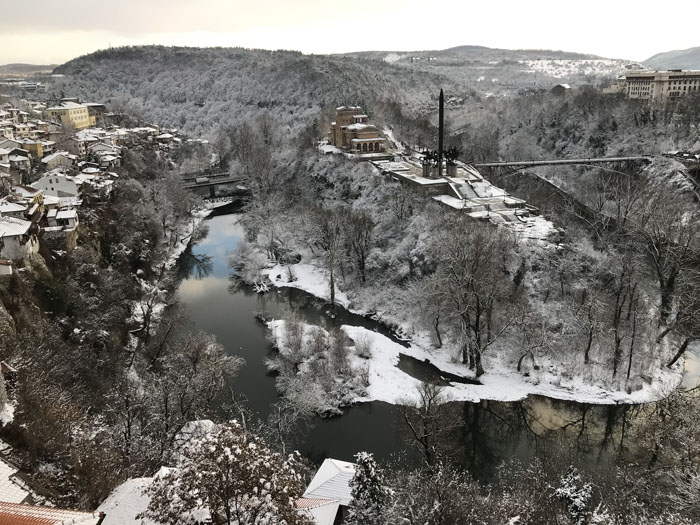 Just a day trip from Bucharest, but our trip to Bulgaria was absolutely amazing!
Romania - Bran
2019-01-03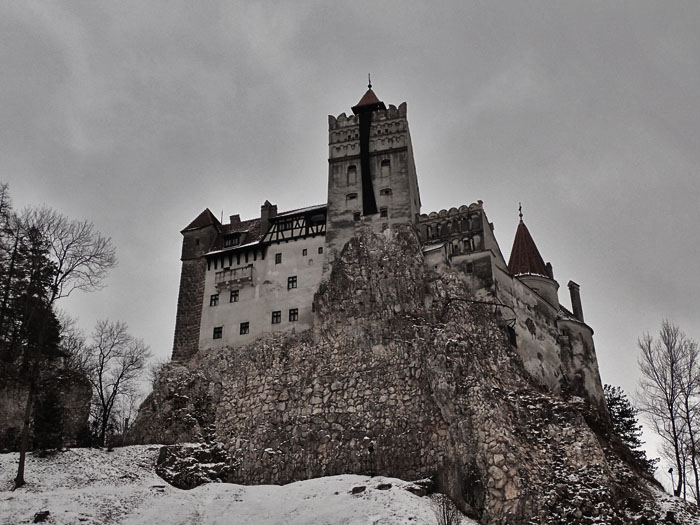 Bran Castle - legendary and somewhat historical Dracula.
Romania - Bucharest
2019-01-02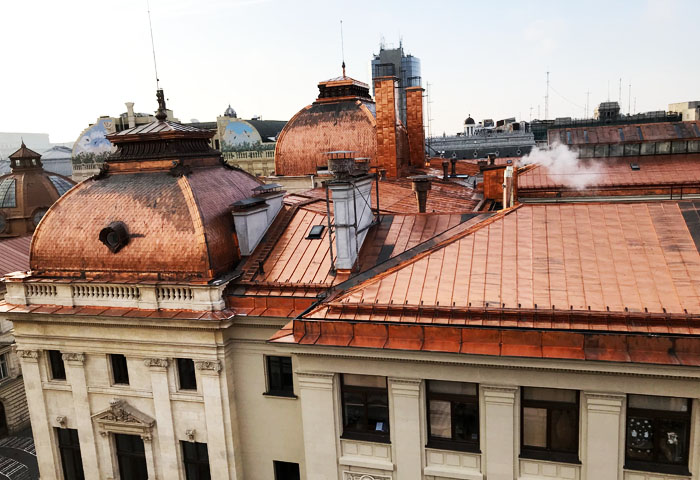 Bucharest was amazing, although we were not in the city very long, the old town was full of impressive buildings and a huge variety of restaurants.
Poland - Warsaw
2018-12-30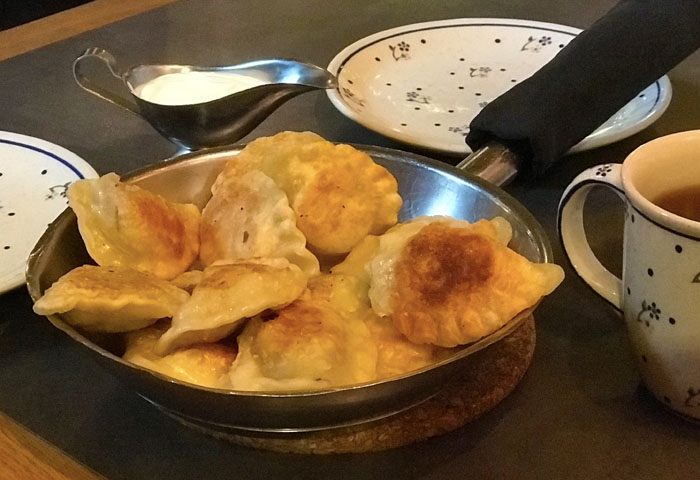 Warsaw is an amazing city, plenty of sights, but really : pirogi!
Lithuania - Vilnius
2018-12-27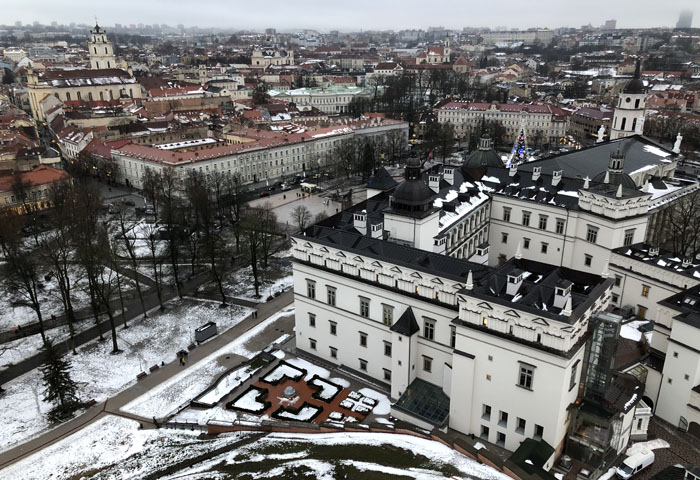 Beautiful Vilnius in Lithuania.
Latvia - Riga
2018-12-23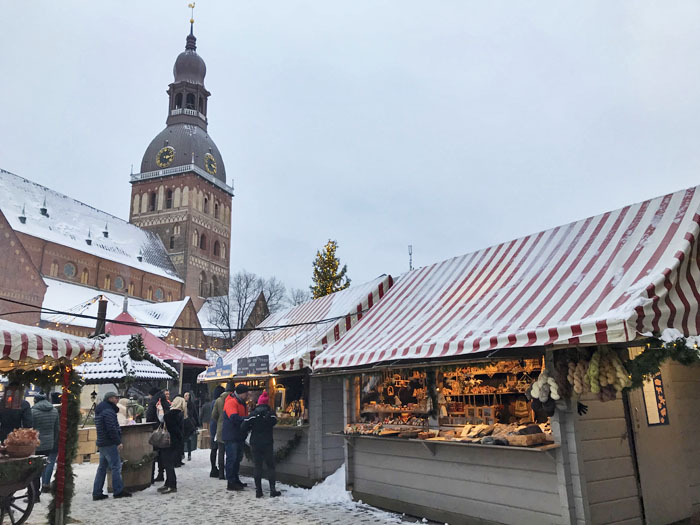 Beautiful Riga, put on the snow for us over Christmas.
Estonia - Tallinn
2018-12-20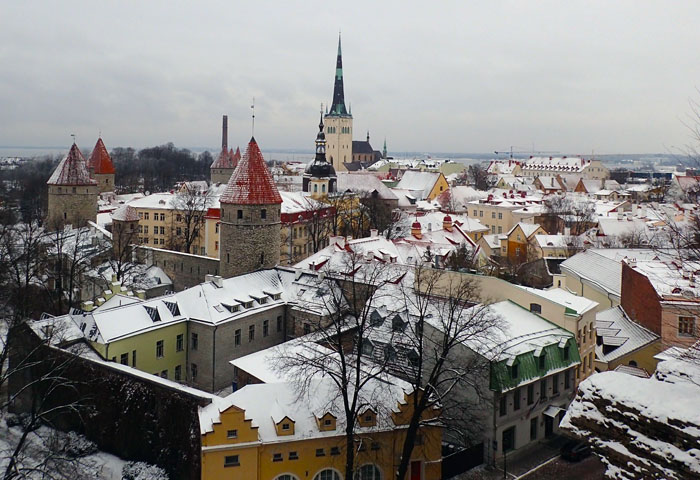 An amazing old town! Highly recommend visiting Tallinn.
Finland - Helsinki
2018-12-16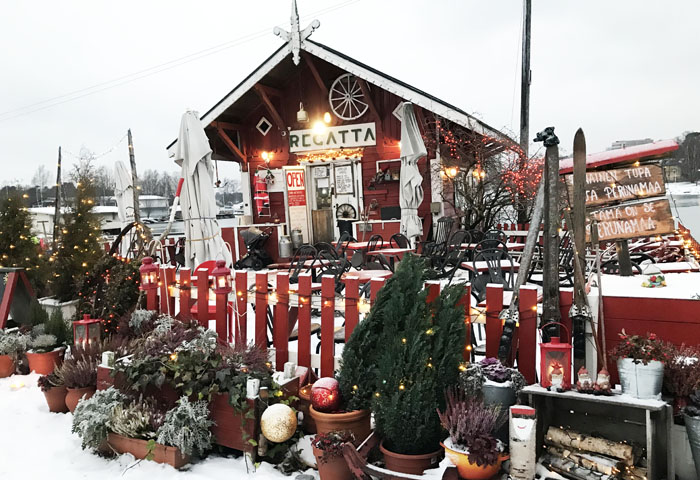 A lovely city with quite a few things to see.
Norway - Tromsø
2018-12-13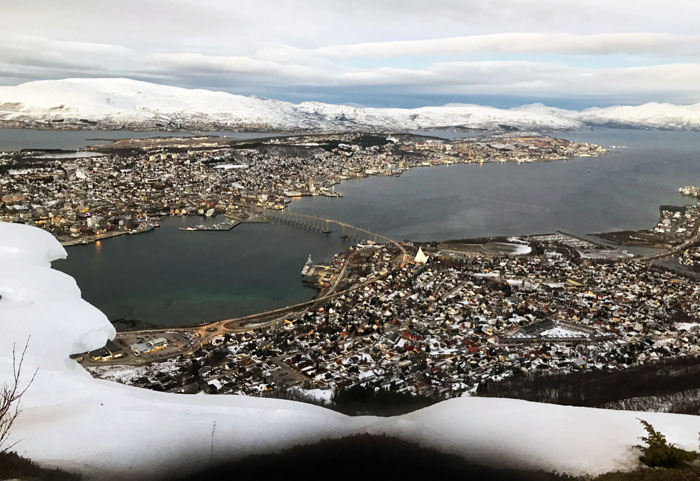 Tromso is in the Arctic Circle, so mid winter is damned dark, an excellent place to see the Northern Lights. Skip Oslo and just catch a connecting flight to Tromso. There are a lot of Northern Lights tours, we went with these guys who were awesome! This is their Flickr site.
France - Chamonix
2018-12-10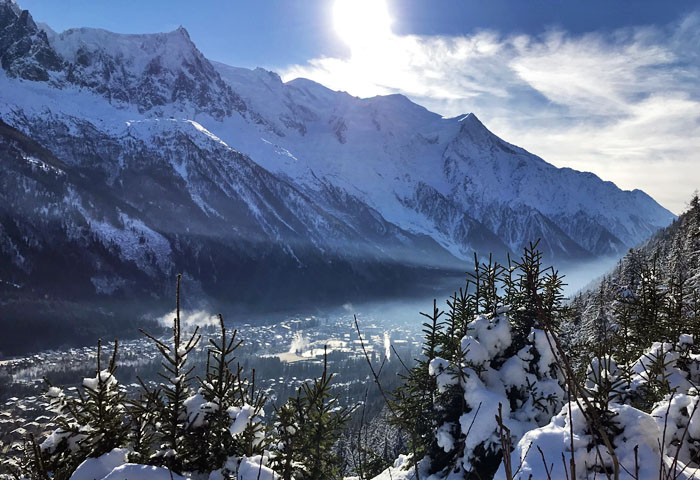 Nestled in amongst some of the most beautiful mountains. Chamonix is an amazing place to visit.
France - Lille
2018-12-07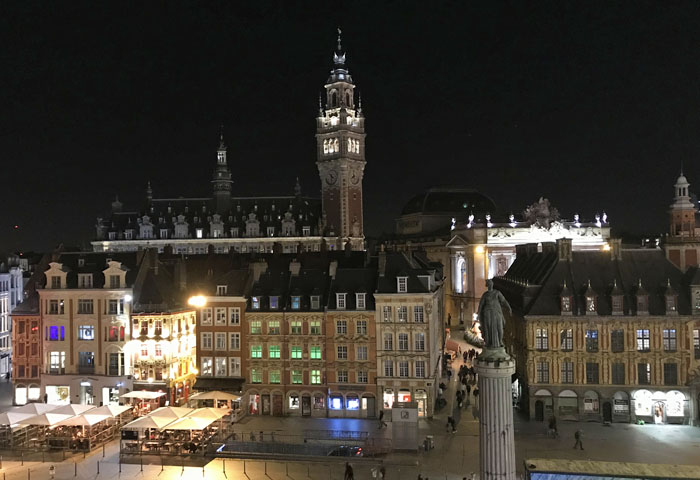 A very short TGV ride from Charles De Gaul Airport. Why bother staying in Paris, when you can zip from the airport to Lille in about 1 hour.
China - Changsha
2018-09-10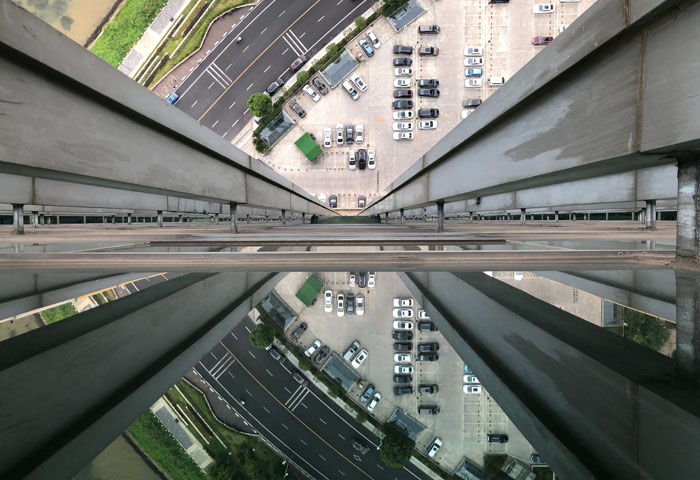 Schistosomiasis workshop in Changsha. Lovely place.
Indonesia - Jakarta
2018-07-30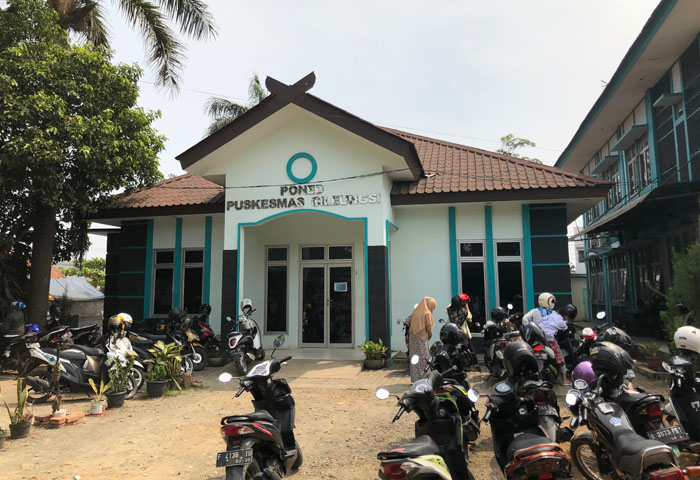 Database workshop and regional visit
Springbrook National Park
2018-01-15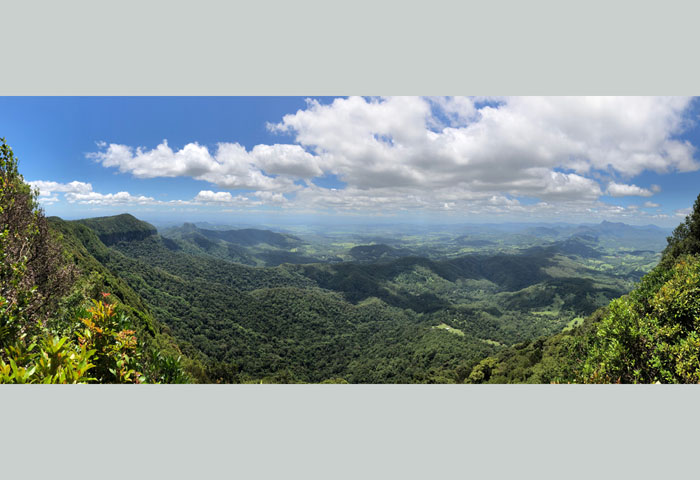 Bushwalks, rain - board games!
New Zealand - Lake Tekapo
2017-12-13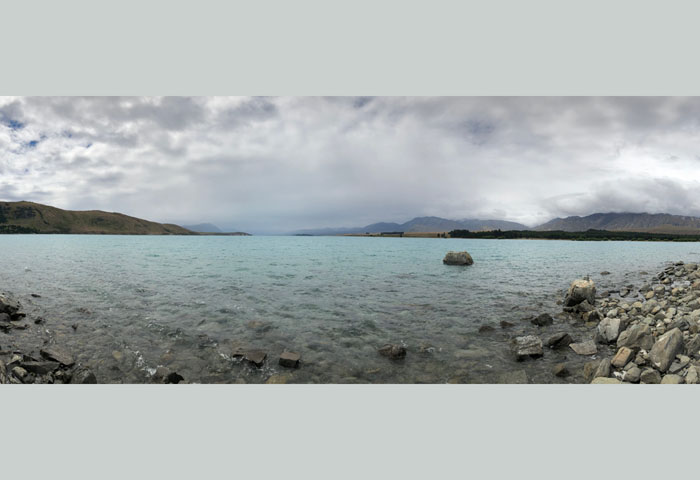 New Zealand - Queenstown
2017-12-12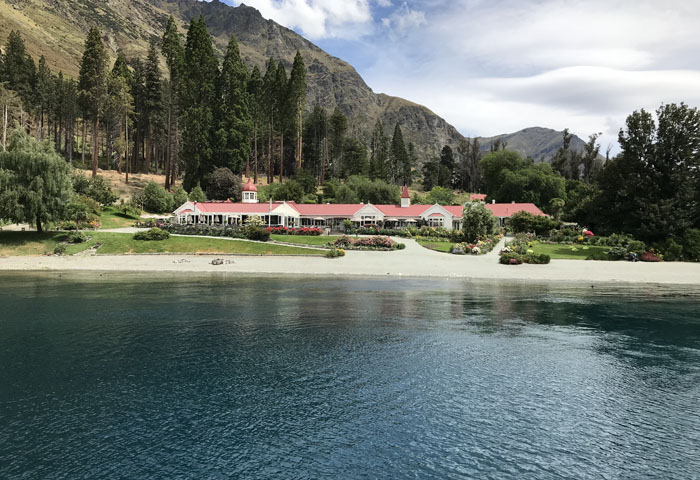 New Zealand - Fox Glacier
2017-12-10

New Zealand - Castle Hill
2017-12-09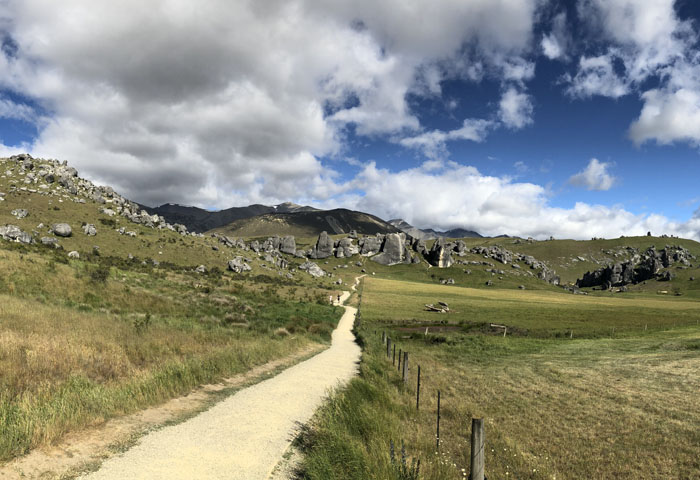 New Zealand - Springfield
2017-12-08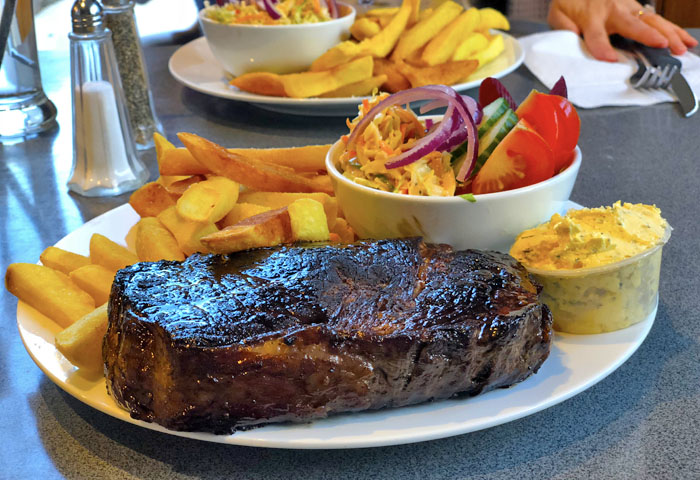 Not much here, but a good AirBnB and a really decent steak meal at the pub.
Great Ocean Road
2017-12-05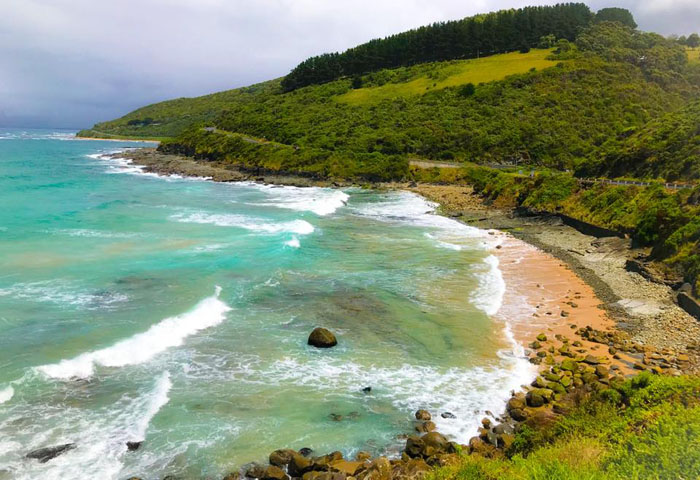 Melboune
2017-12-01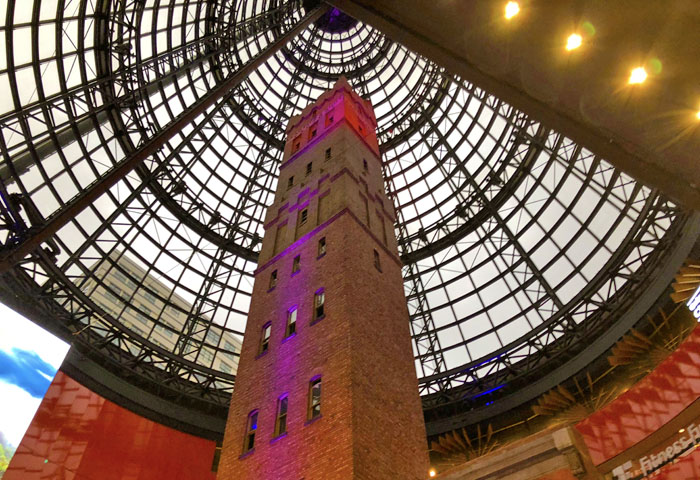 Restaurants, trams and very very bad weather.
Indonesia - Yogyakarta
2017-05-08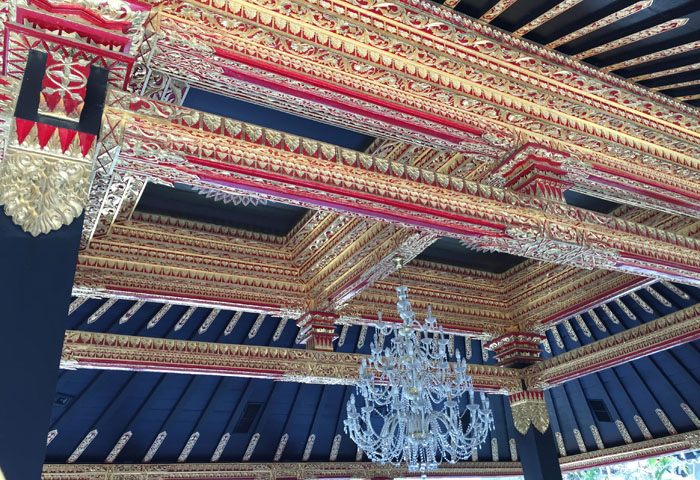 Indonesia - Jakarta
2017-03-06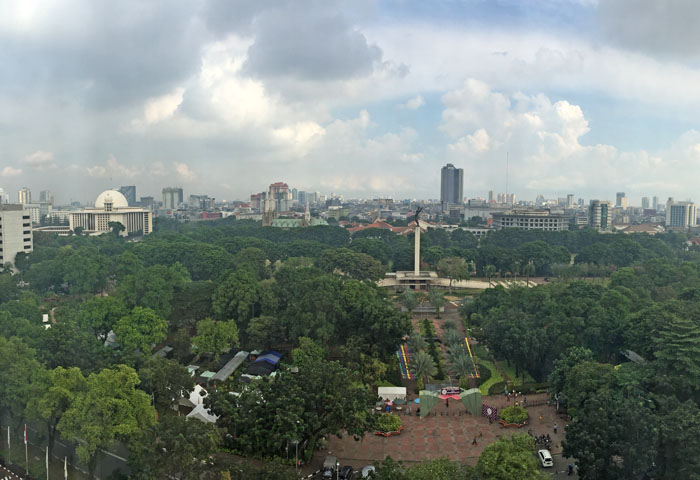 Running a workshop in Jakarta
England - London
2017-01-06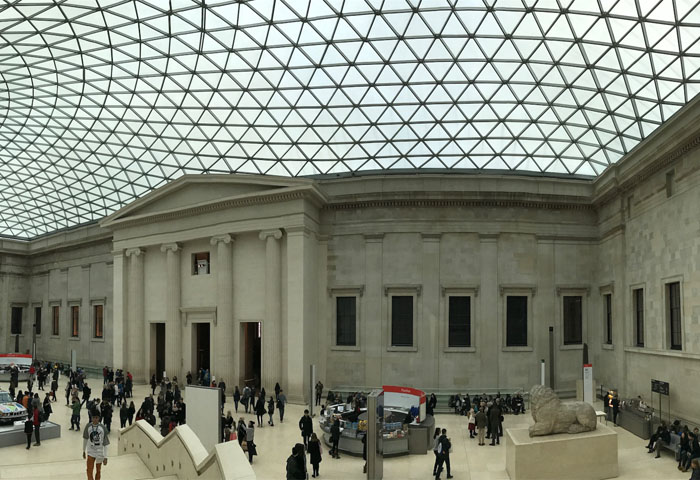 London again - time to explore museums, parks, restaurants. Book of the Mormon!
Czech Republic - Prague
2017-01-03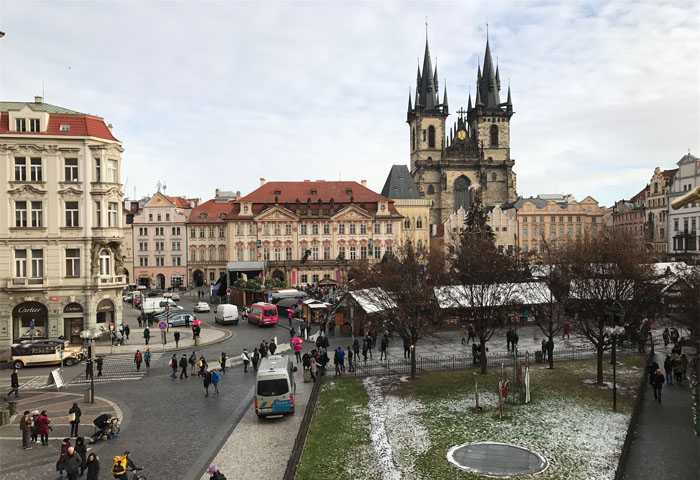 One of the best rooms with a view onto th main square of Prague's old town. And it snowed a lot for us later in our stay.
Hungary - Budapest
2016-12-31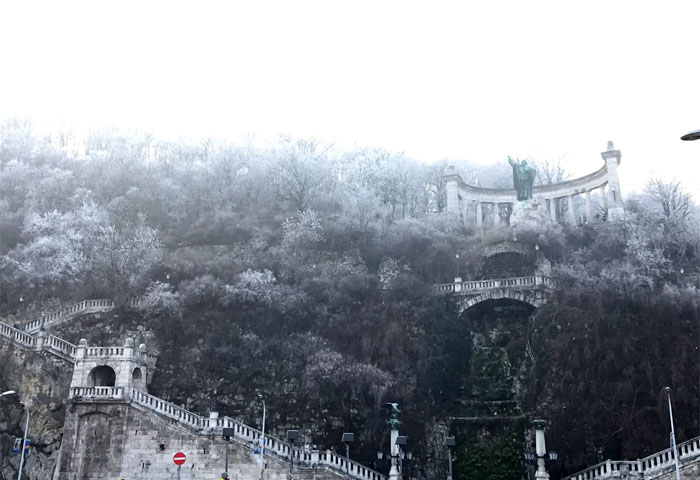 Lovely parks and buildings. Criminal taxis will rip you off at every chance they get.
Austria - Vienna
2016-12-28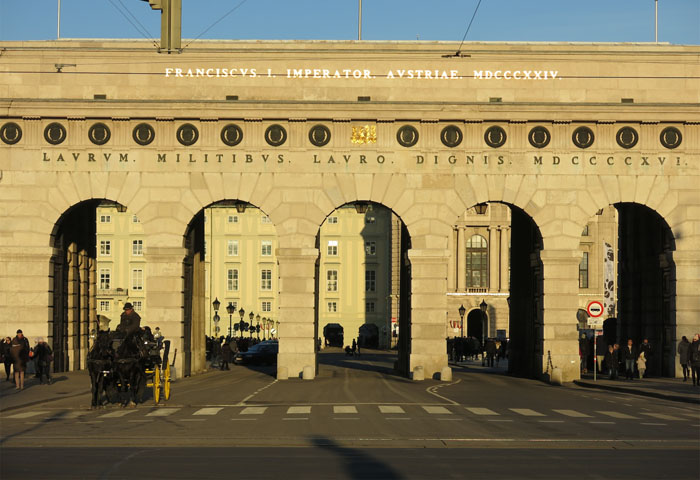 Vienna - best apple strudel. Beautiful town, people, food, palaces.
France - Paris
2016-12-21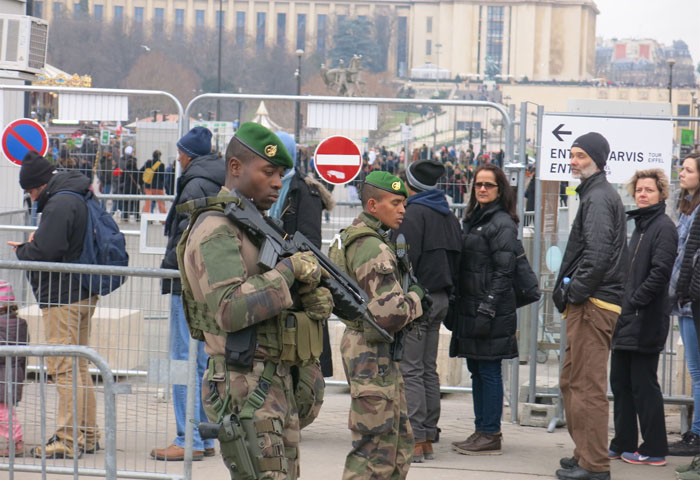 Unlike Berlin, Paris is in perpetual military occupation because they're scared, making Paris a huge disappointment compared to our last visit. Still has wonderful restaurants and museums, just a toxic street sense.
Germany - Berlin
2016-12-18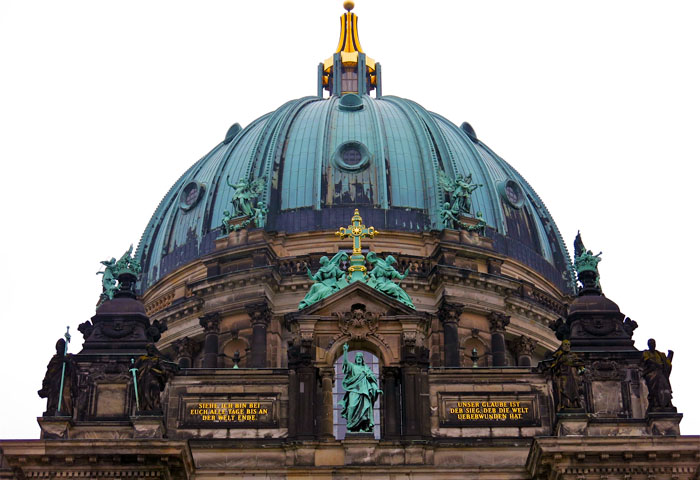 Berlin was a last minute adjustment to our plans. Beautiful city. Unfortunately an idiot decided to drive a truck through a Christmas Market that we were about to go to … shut the town down for a day. Then everything went back to normal because Germans are hard core!
Catalonia - Barcelona
2016-12-15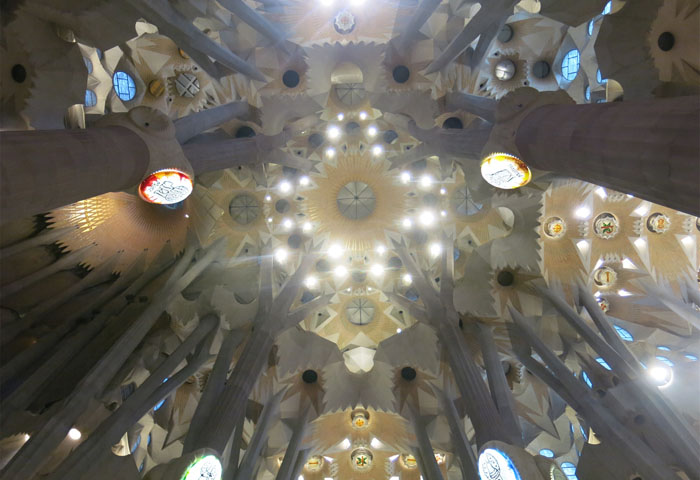 Basílica i Temple Expiatori de la Sagrada Família designed by Antoni Gaudí (1852–1926).
Lisbon
2016-12-13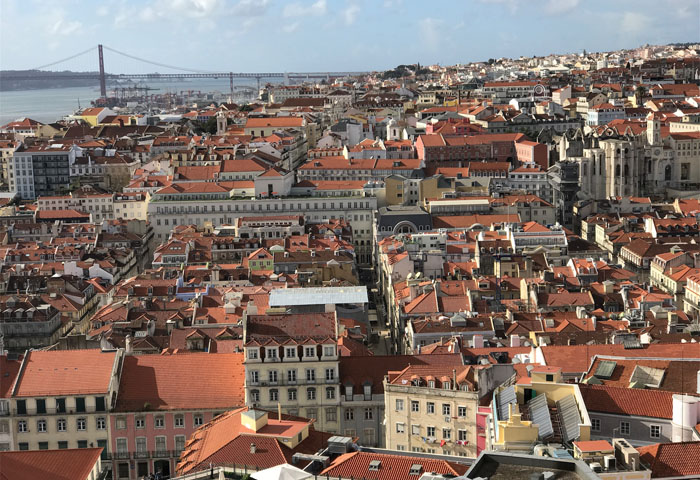 Lisbon is an amazing city - very underrated, worth a week stay.
Ireland - Dublin
2016-12-09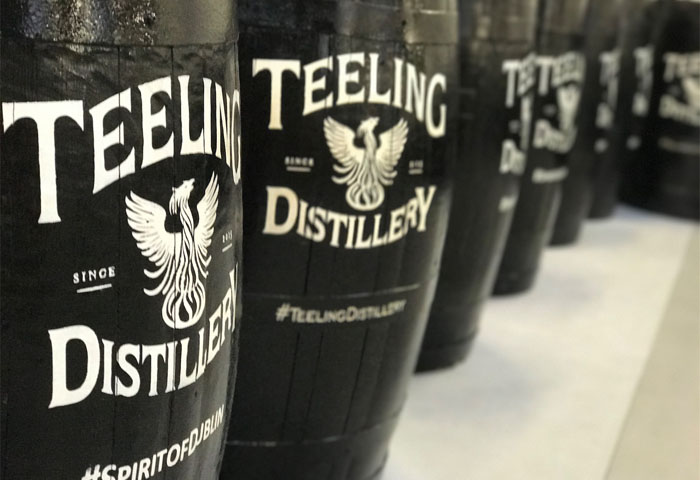 Dublin - apparently lots of alcohol. Churches, history, stories, green!
Denmark - Copenhagen
2016-12-06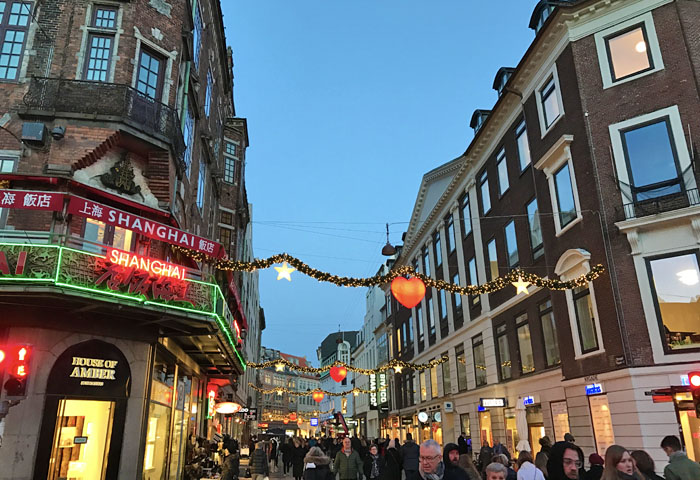 Copenhagen old town! Castles, museums, canals, pastries!
Sweden - Stockholm
2016-12-02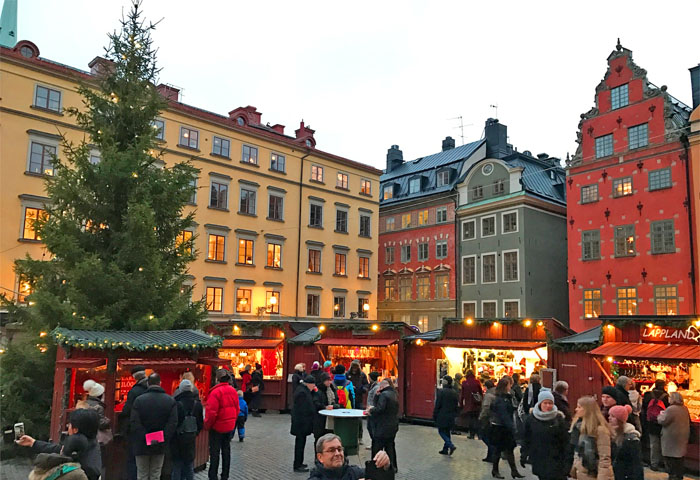 Beautiful Gamla stan, Christmas Markets in the old town of Stockholm.
London
2016-12-01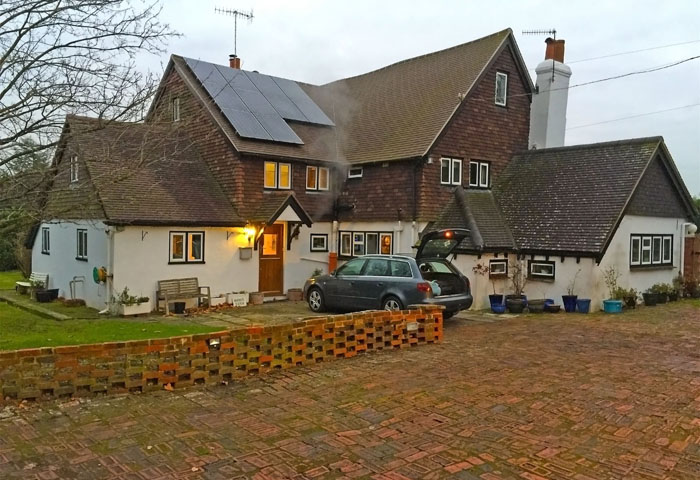 London! A quick AirB&B in quaint house in Gatwick. The lovely people picked us up and dropped us off at the airport.
Thailand - Bangkok
2016-11-30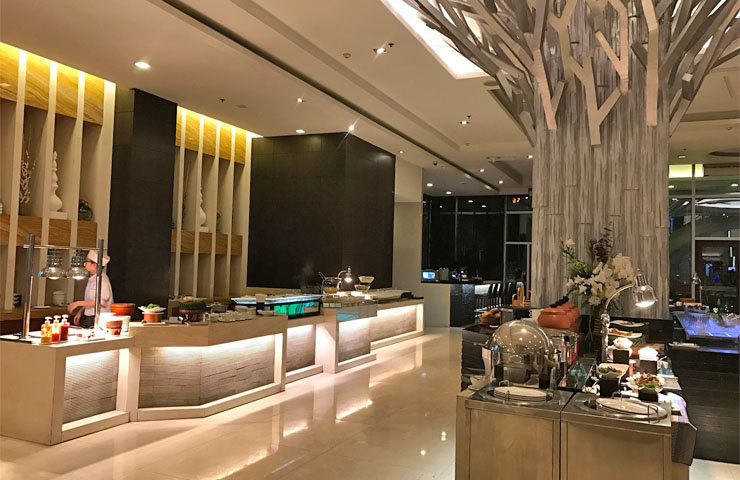 An unexpected stop. Thai Air put us up in a luxury hotel for the night while they arranged a better plane to London.
China - Yueyang
2016-09-09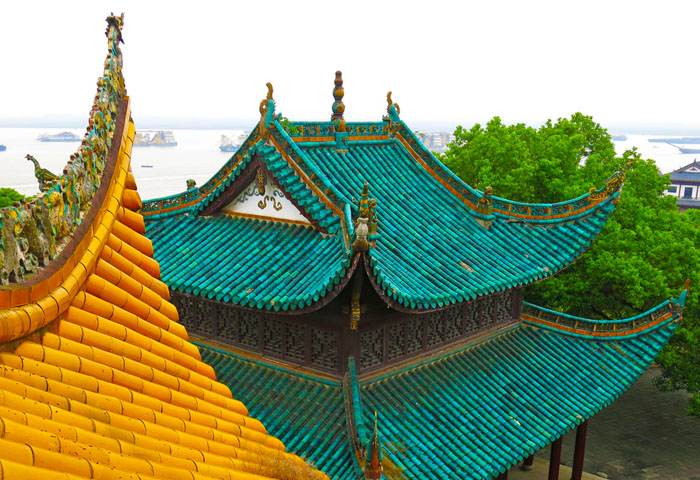 Hosting a REDCap training workshop in Yueyang.
Indonesia - Bali
2016-01-08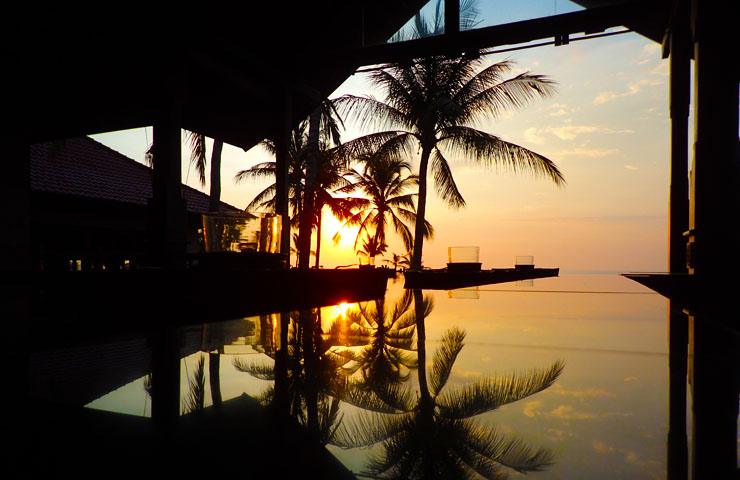 Vacation time in Bali!
Indonesia - Jakarta
2015-02-22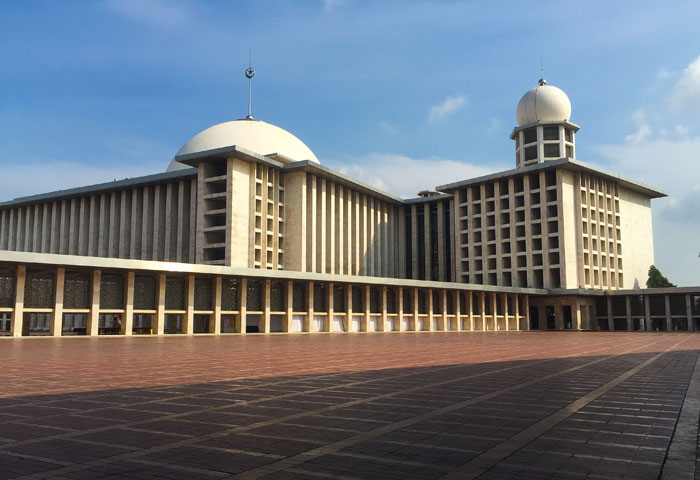 2015-02-22 to 2015-02-27, and again in 2015-05
Indonesia database workshop
USA - Las Vegas
2014-07-15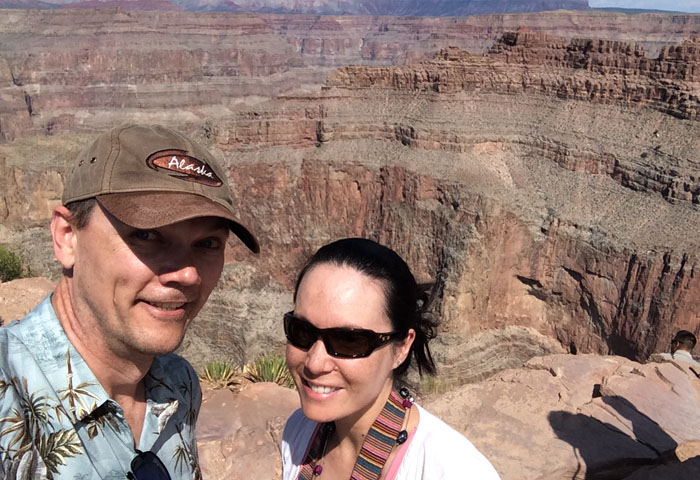 Las Vegas! Shows, buffets, zombies, guns! Side trip to the Grand Canyon.
Then off to LA for a day, visiting with the stars, meeting Barbara Eden, Linda Blair, RJ Mitte, etc.
Then back home to Brisbane.
USA - Tampa
2014-07-12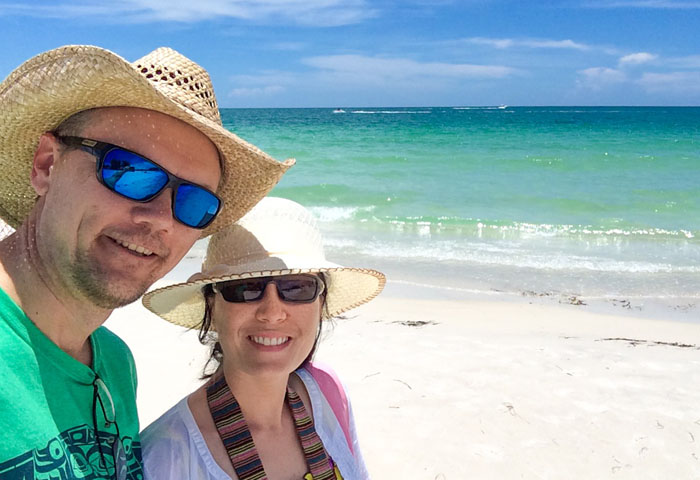 Visit Donna's parents and see the sights around Tampa. Big cat rescue, beaches.
USA - Miami
2014-07-08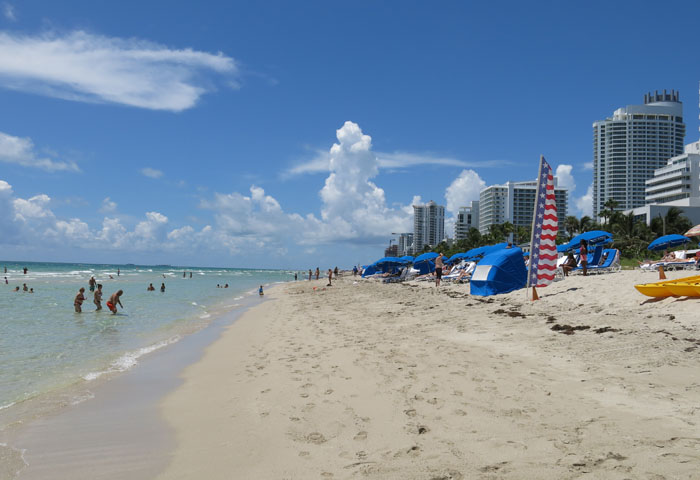 Short stop to visit Donna's parents in Tampa then drive to Santa Barbara & Miami! So very hot. Street art!
USA - New Orleans
2014-07-05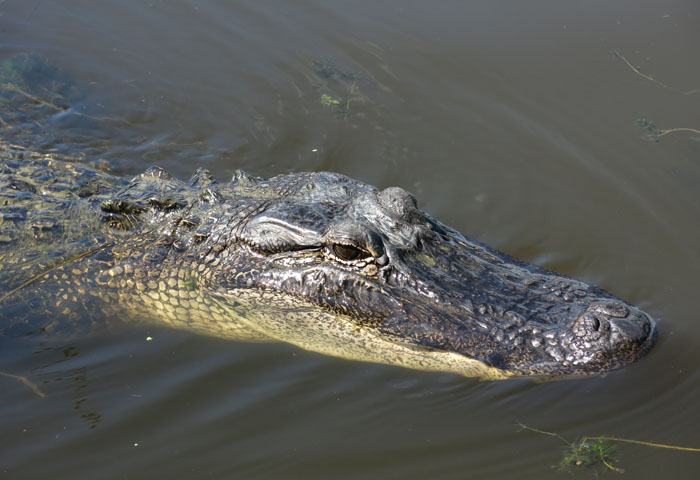 New Orleans! Bourbon street, swamps, ghosts!
USA - LA
2014-07-03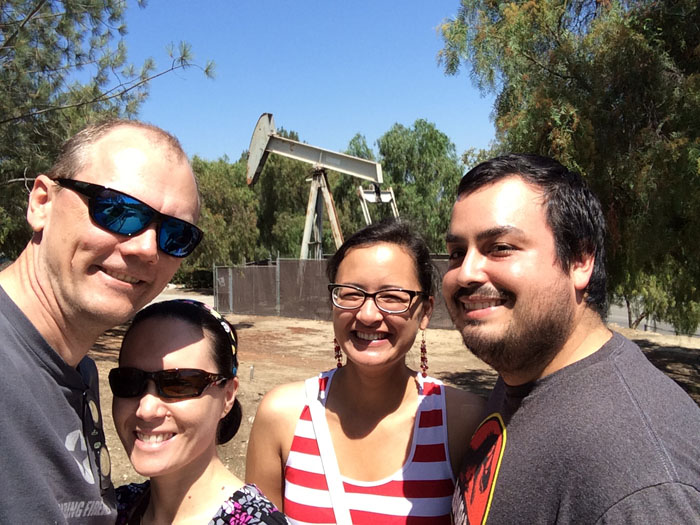 LA again
Fourth of July fireworks! Crazy time
USA - Alaska
2014-07-01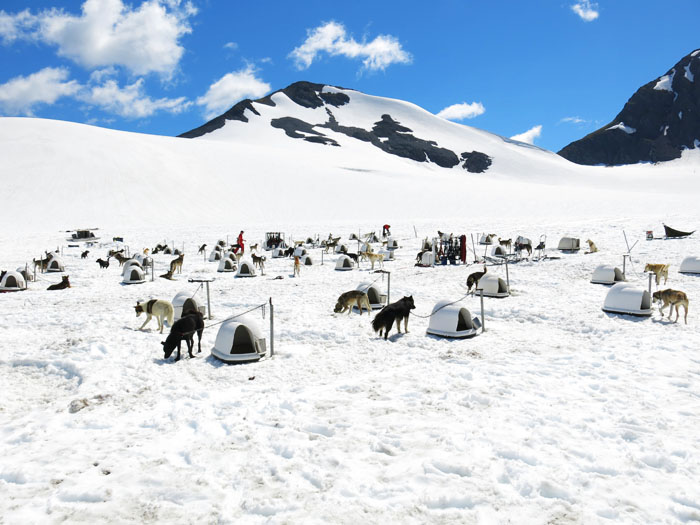 USA Alaska
Dogsled, Glacier, Helicopters, Girdwood - Alyeska
After a short half day in LA
Sydney road trip
2014-01-06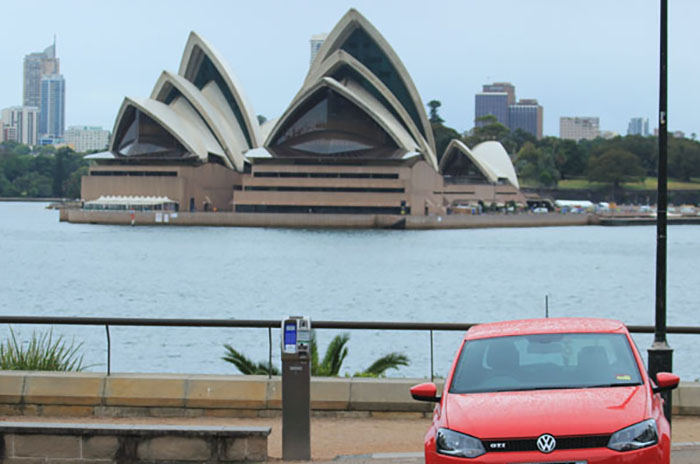 2014-01-06 to 2014-01-09
New car driving to Sydney via Girraween, Tamworth, Bathurst
PNG - Goroka
2013-08-04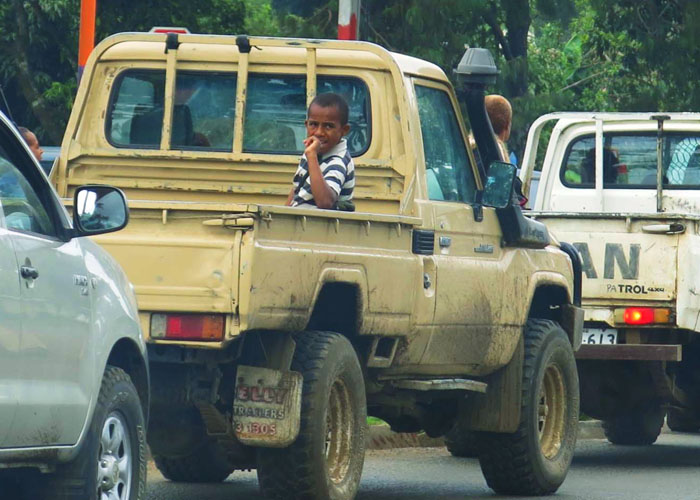 2013-08-04 to 09
Statistics workshop in Goroka
Vanuatu
2013-07-14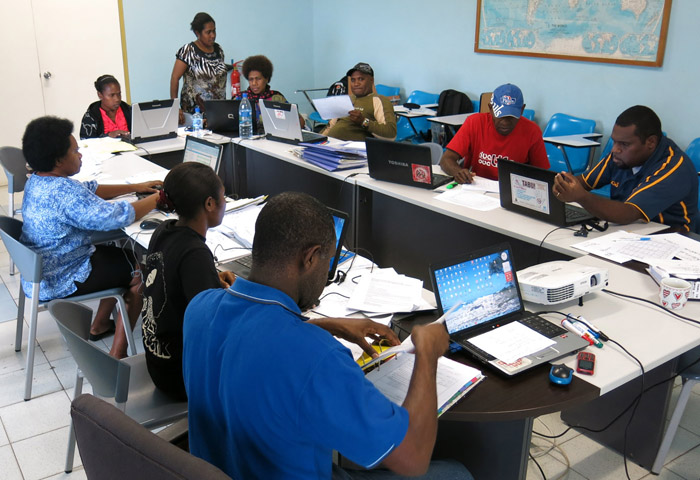 2013-07-14 to 2013-07-19 database workshop in Vila, Vanuatu
Carnarvon Gorge
2013-06-29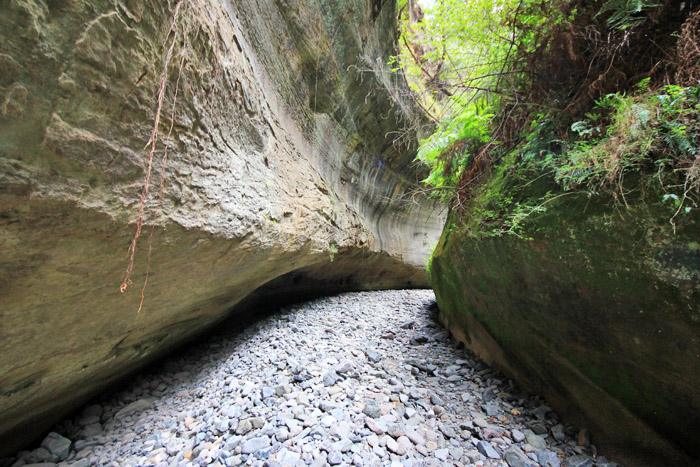 2013-06-28 to 2013-07-02
Camping holiday in Carnarvon Gorge, Qld, Australia
Tasmania
2013-05-10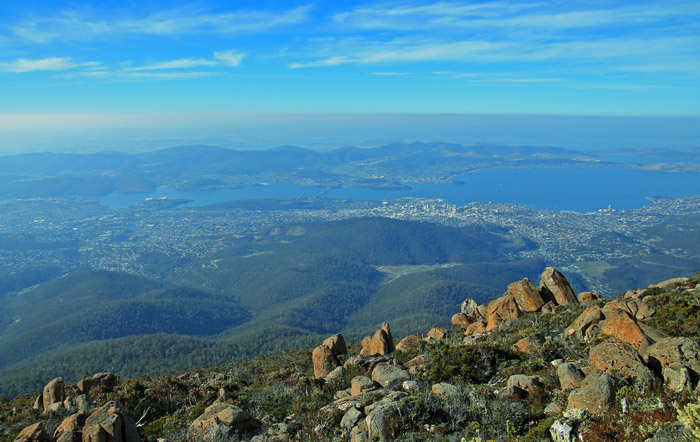 2013-05-10 to 2013-05-12
Hobart, Port Arthur
Philippines
2013-03-29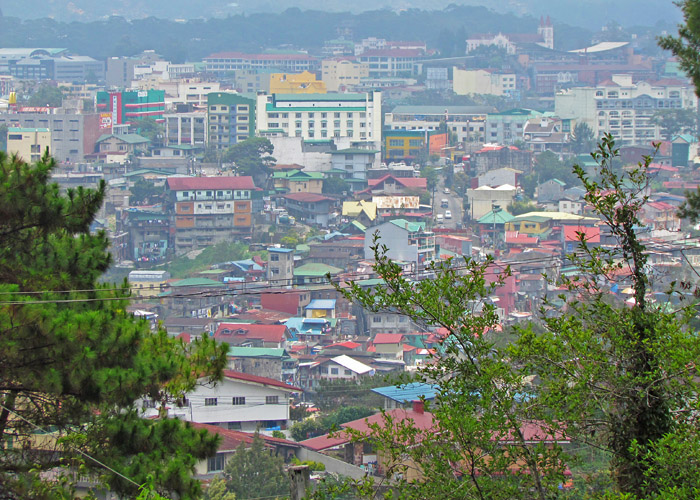 2013-03-29 to 2013-04-09 Philippines, Conception/Baguio/100 Islands
Also a day in Singapore
USA - Chicago
2013-03-19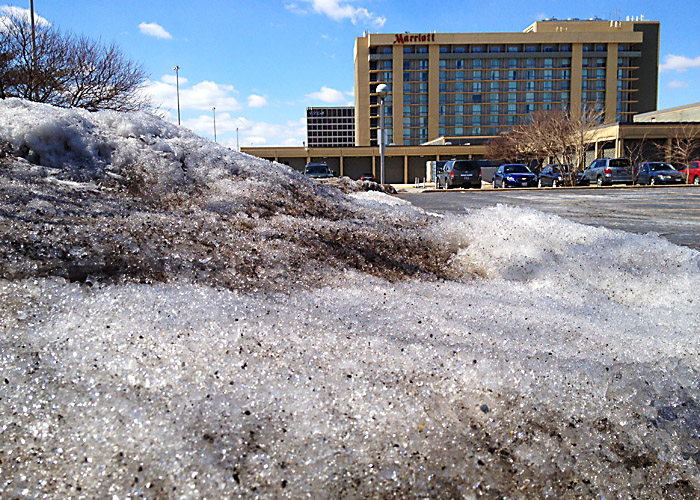 2013-03-19 to 2013-03-24 Conference in Chicago, USA.
Vanuatu
2012-08-29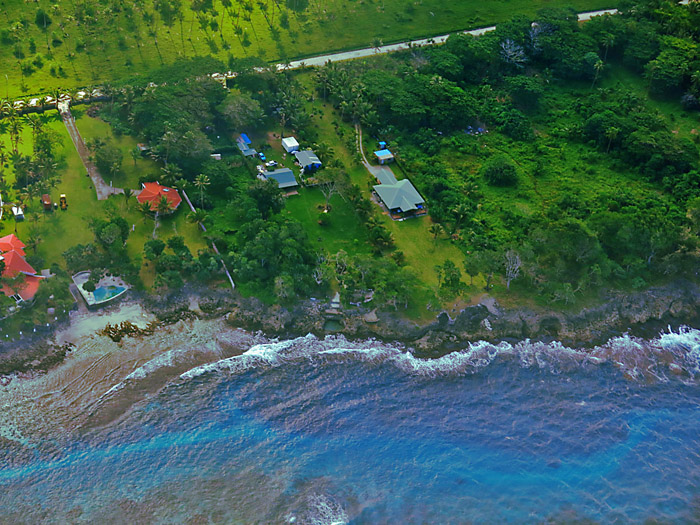 2012-08-29 to 2012-09-04
Visit to Vila, Vanuatu for an intensive database workshop.
Vanuatu
2012-07-09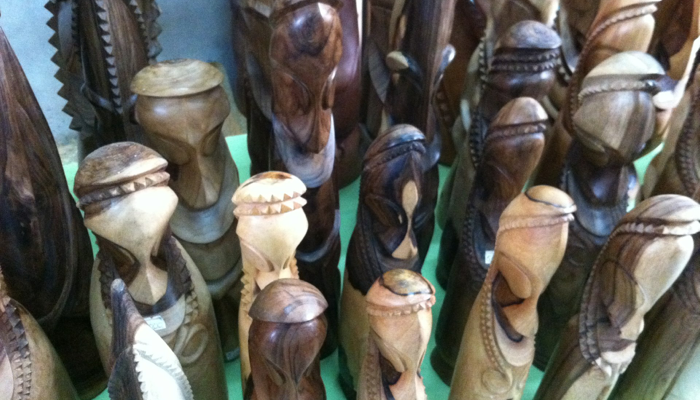 A quick trip to Vanuatu to work on the malaria project.
USA - Atlanta
2012-03-20


Conference in the good old town of Atlanta, Georgia, USA.
USA - East Coast
2011-12-03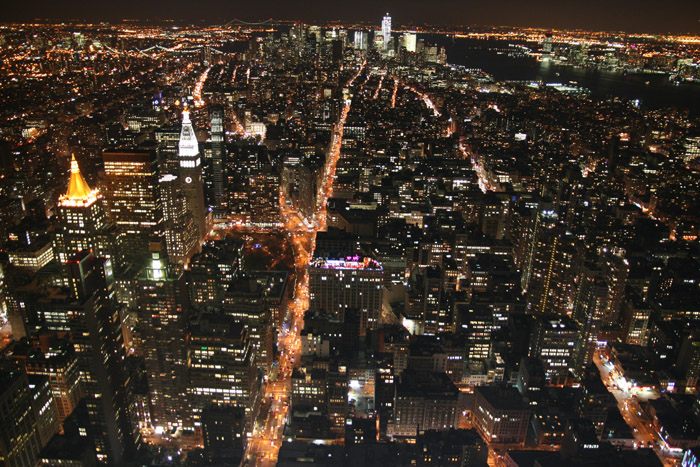 New York, Tampa, Orlando, Daytona, Myrtle Beach - a month on the East coast of the USA!
Vanuatu
2011-07-30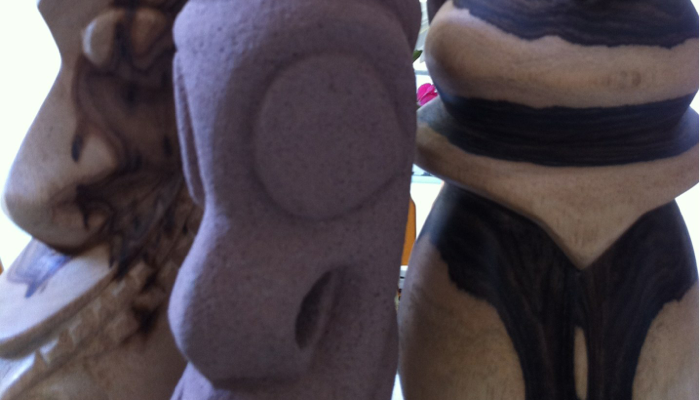 Workshop with all of the provincial training managers.
Vanuatu
2011-06-20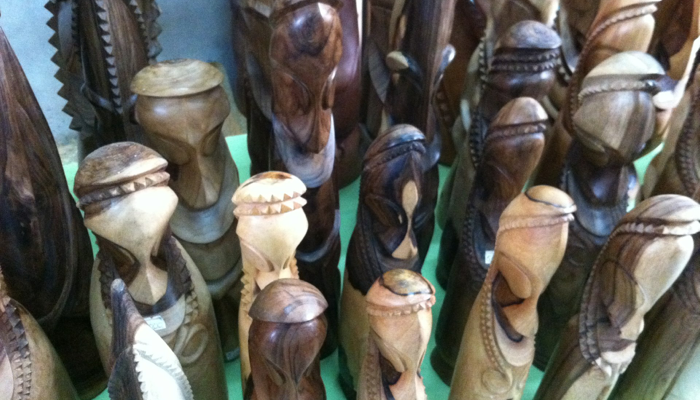 Malaria elimination database development in one of the nicest places in the Pacific
Solomon Islands
2011-01-18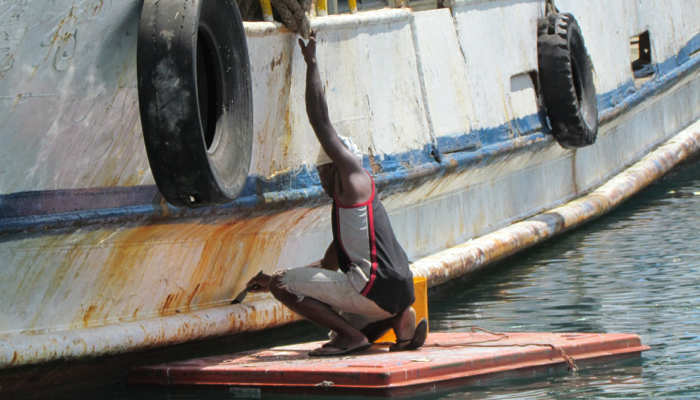 Ah Honiara. So hot. Wonderful carvings.
PNG - Goroka
2010-12-05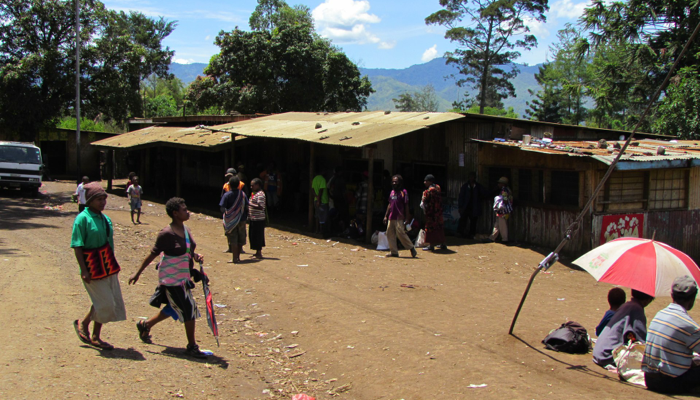 One of the best places in Papua New Guinea!
Vanuatu - Tana
2010-04-26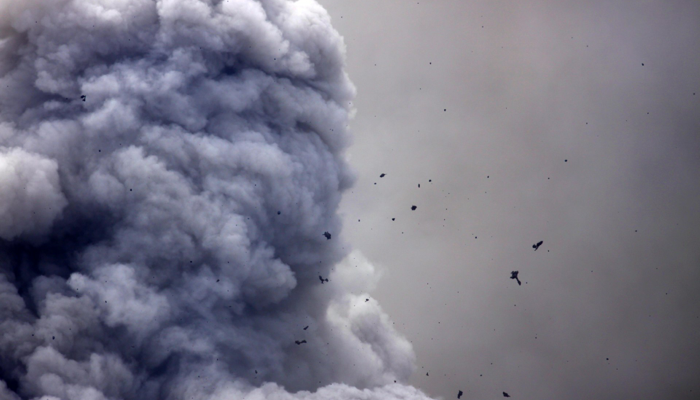 2 weeks in Vanuatu working on database and data collection procedures. Most of the time spent in Lenakel on Tana Island! Grass huts, wild pigs, volcanoes, oh my!
Vanuatu
2009-12-15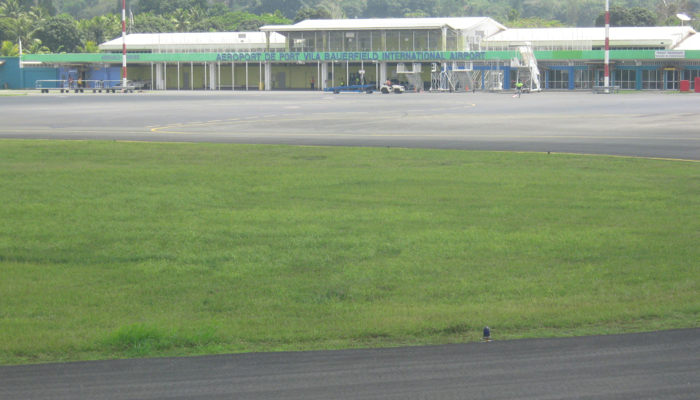 Another short trip to the wonderful Islands of Vanuatu.
Houseboat Stradbroke
2009-12-07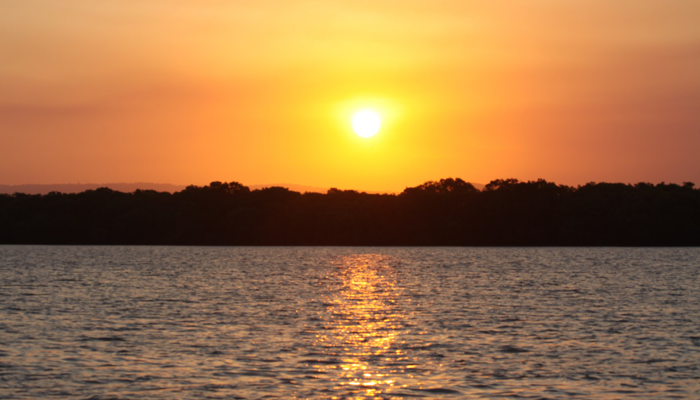 A group of eight of us hire out a luxurious houseboat that had a sauna and a spa, spending the week cruising around the Stradbroke Islands, relaxing, eating, fishing, swimming, hiking across the islands
Melbourne
2009-12-04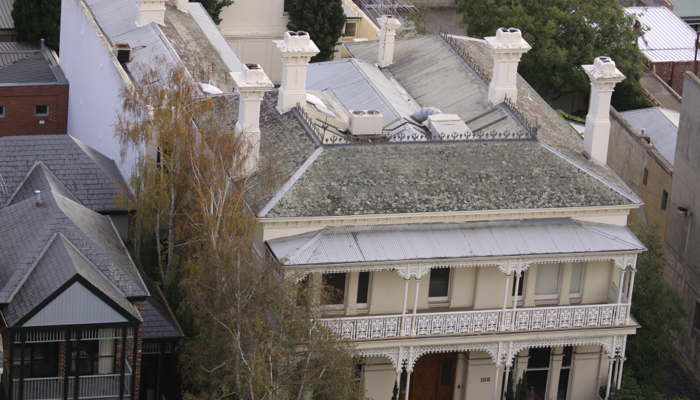 Another day trip to Melbourne to give a workshop presentation and work on data analysis.
Vanuatu
2009-11-01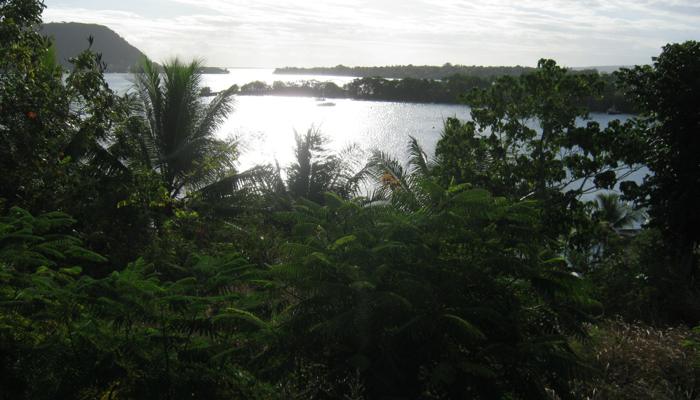 A quick trip to the wonderful Islands of Vanuatu.
South Africa
2009-09-06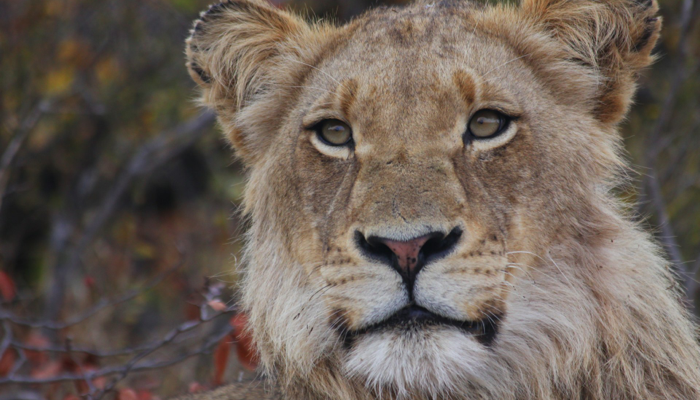 Meeting the wildlife in Kruger National Park and enjoying the highlife of five star luxury in Capetown as well as a road trip covering everything in between. The most amazing journey my wife and I have ever taken. Johannesburg, Timbavati Nature Reserve: Motswari Lodge, Colesburg, Capetown, Kimberley
Solomon Islands
2009-06-25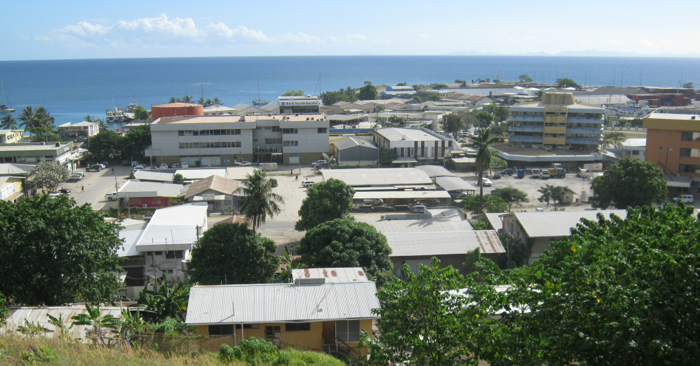 Another trip to Honiarra. Warm and wonderful.
Sydney
2009-06-06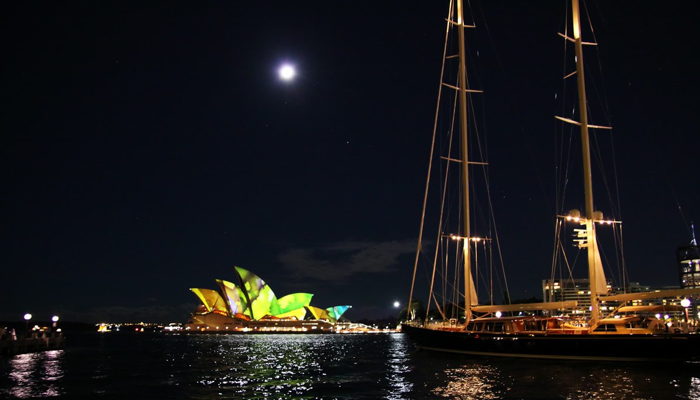 A short trip to Sydney with Donna! Wonderful dinner on the Sydney wharf with views of the Opera house and the harbour bridge while we ate, a trip to the theatre to watch the excellent stage adaptation of "To Kill A Mockingbird", a ferry ride around the harbour and a day at Taronga Zoo.
Melbourne
2009-04-05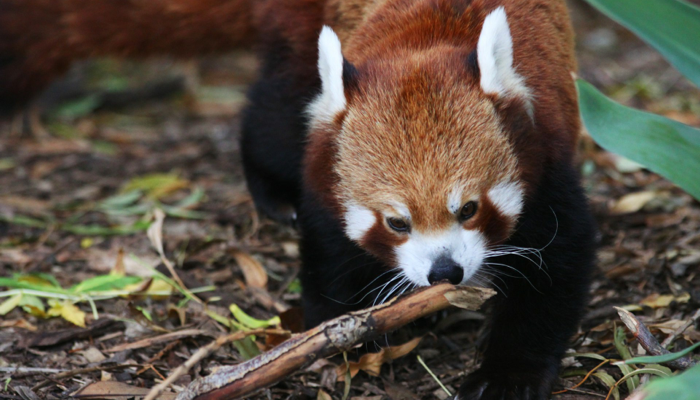 A short trip to Melbourne to present at the Public Health Association of Australia conference on Justice Health. While in Melbourne Donna and I visited some fine restaurants, toured the city and visited the Melbourne Zoo.
Houseboat tour of Stradbroke Islands
2008-11-14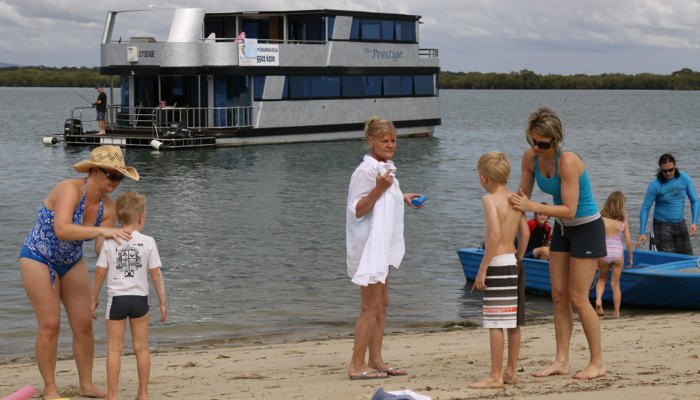 A four day tour around Stradbroke Island. Beaches, sun, sand, swimming, spa, karaoke, barbecues, fishing, hiking, relaxing.
Solomon Islands
2008-08-10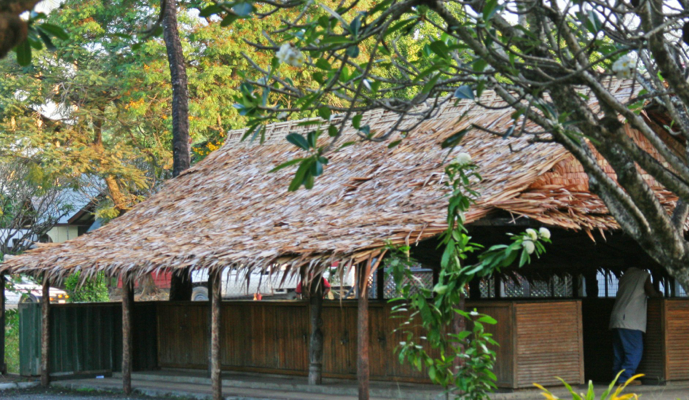 Malaria in the South Pacific might just be on the way out if the PacMI project has its way. Honiara hosted an intensive workshop that introduced all the key people to each other and set us in a common direction.
USA - Colorado
2008-05-07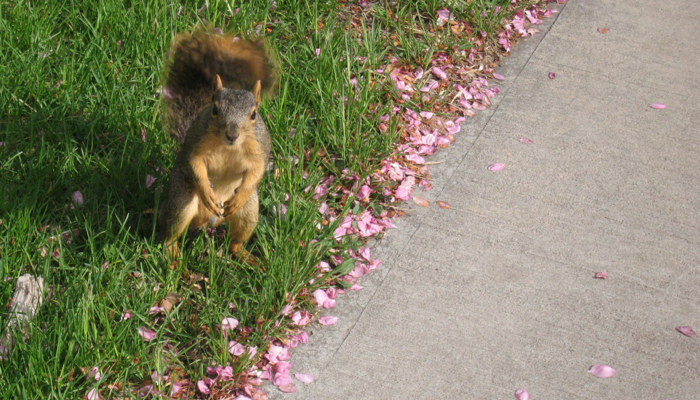 A short visit to Fort Collins that turned into a little longer visit to Denver thanks to norovirus.
Perth
2007-12-02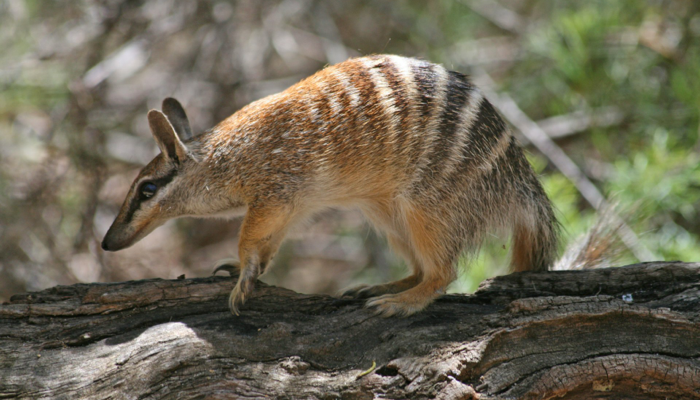 My first time to the distant city of Perth, Western Australia. Wonderful town to visit; two weeks of training at the University of Western Australia. Also visited Rottnest Island, the Perth Zoo and wandered around Perth city.
Philippines - Manila
2007-04-15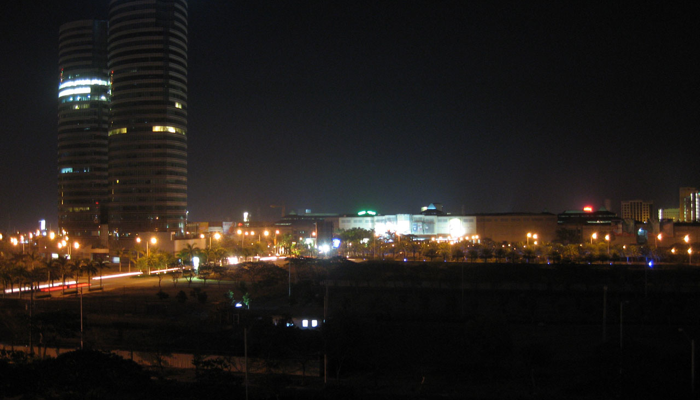 Another visit to the exceedingly hot and humid city of Manila. Most of the time spent in RITM around Alabang.
China - Wuhu, Shanghai
2007-03-19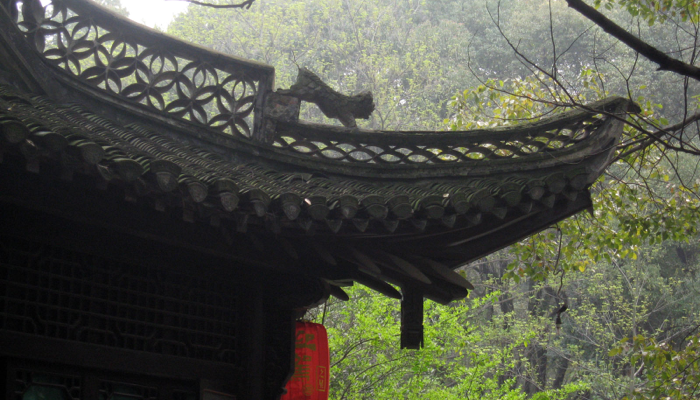 Wuhu is a wonderful town in Anhui province. Shanghai is absolutely amazing. A tribute to the growing power of China.
Europe - Italy
2007-01-06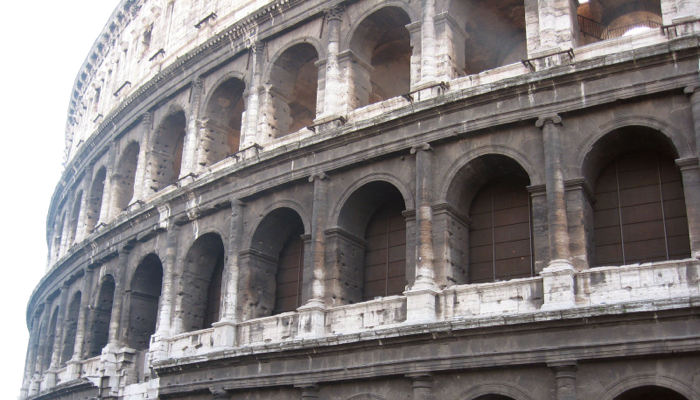 Venice and Rome! Both wonderful places to visit, certainly a must on any tour of Europe.
Europe - Switzerland
2007-01-04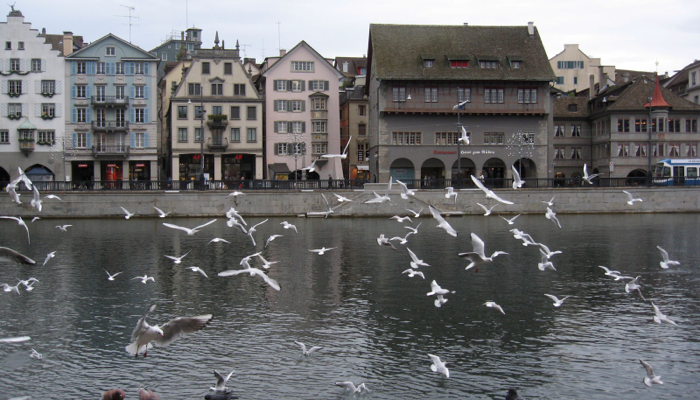 Just visited Zurich this time. I am sure there is something nice about Zurich. It has the largest clock face in Europe.
Europe - Germany
2006-12-30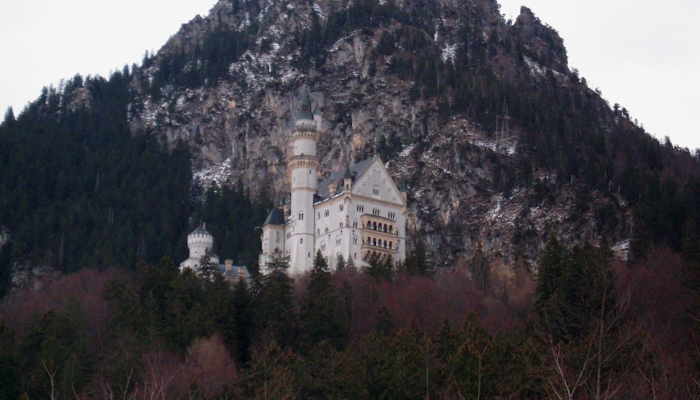 Leipzig, Dresden, Rothemberg, Munich, Fussen. Wonderful places, wonderful food, wonderful people!
Europe - Holland
2006-12-27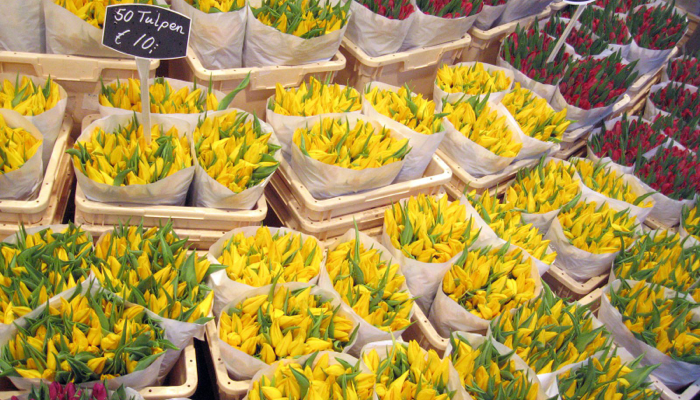 Amsterdam is very interesting, a place of contrasts. Flowers, canals, restaurants of all nations.
Europe - Belgium
2006-12-26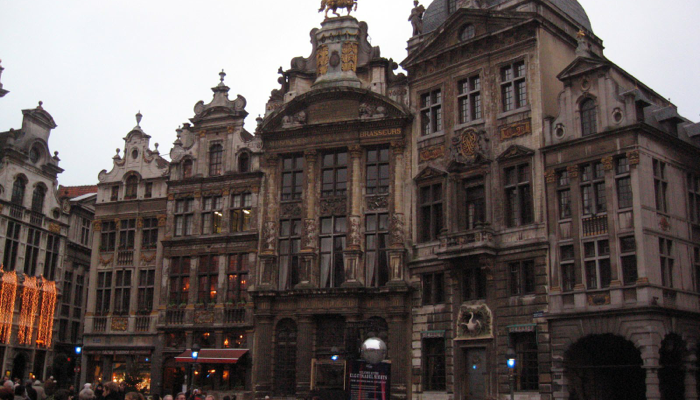 Belgium; Brussels, where everyone said that one day would be enough, but this place was much more happening and lively than Paris was over the Christmas period. Great shopping, great restaurants, waffles, chocolates!
Europe - France
2006-12-22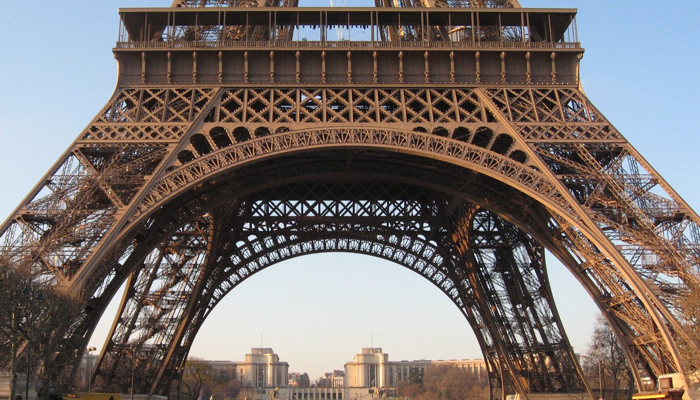 France! Well only Paris, but what a wonderful place!
Europe - England
2006-12-18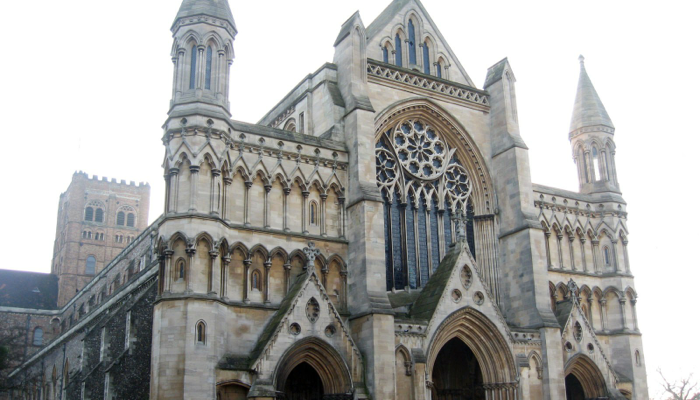 Trip to Europe! Starting at St Albans, then after continental Europe we come back to Glasgow, Edinburgh, York, Preston, Fflint, Bath, Cardiff.
Bribie Island
2006-04-16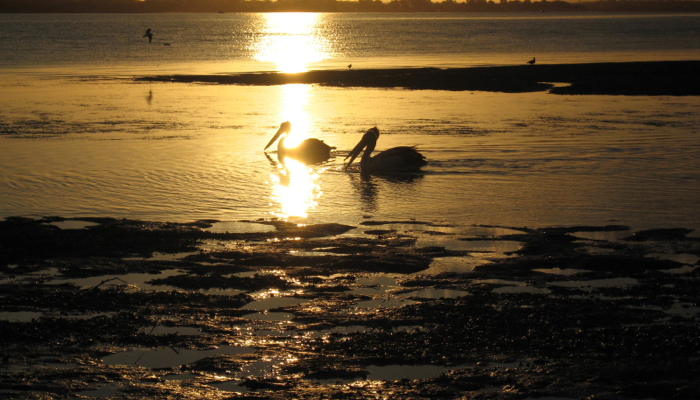 Bribie Island off Queensland's coast has some wonderful scenery, very friendly people and usually some strong breezes.
Philippines - Manila
2006-02-20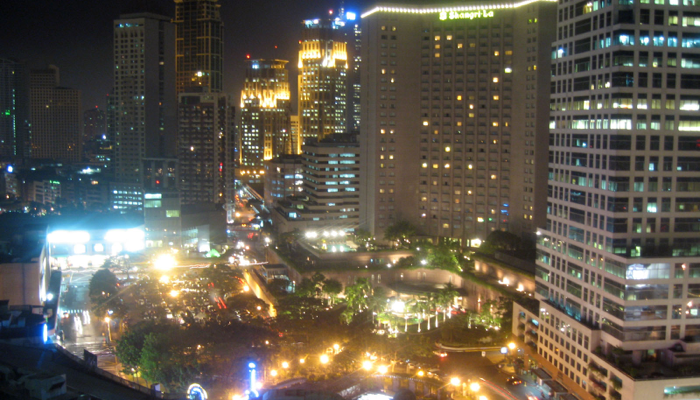 Manila is an amazing place. The food is excellent, the people are wonderful, and there is contrast everywhere. Click on the image of hard working Australians to see more.
Philippines - Bohol
2006-02-01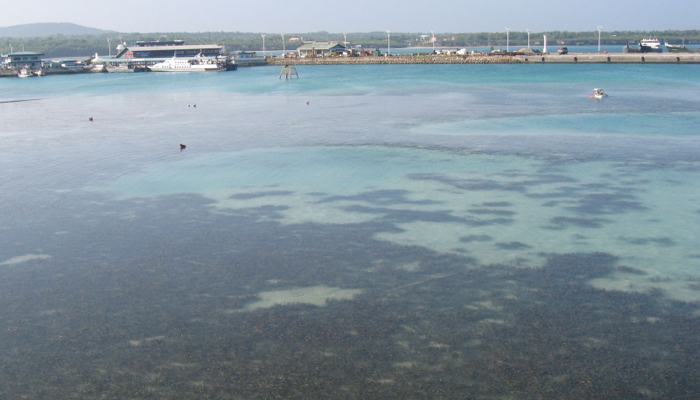 Tagbilaran on the Island state of Bohol in the Philippines is a wonderful regional township that plays host for our regular workshops.
China - Hong Kong
2005-09-29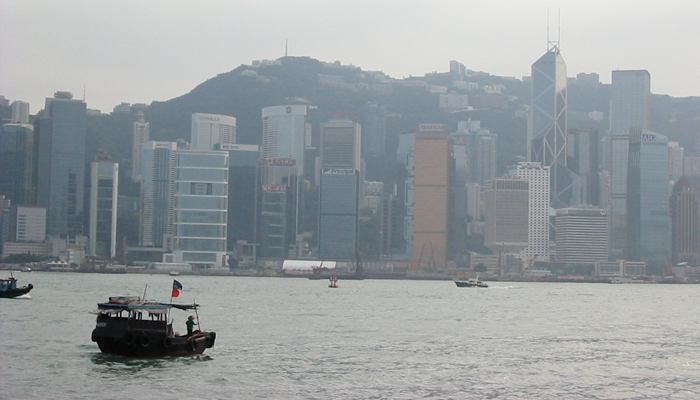 So easy to head into Hong Kong if you have more than a couple hours stop over. The train takes you right from the Airport to the City (Kowloon) which can a bus depot that can take you right into the heart of Hong Kong in around 30 minutes.
China - Three Gorges Dam
2005-09-28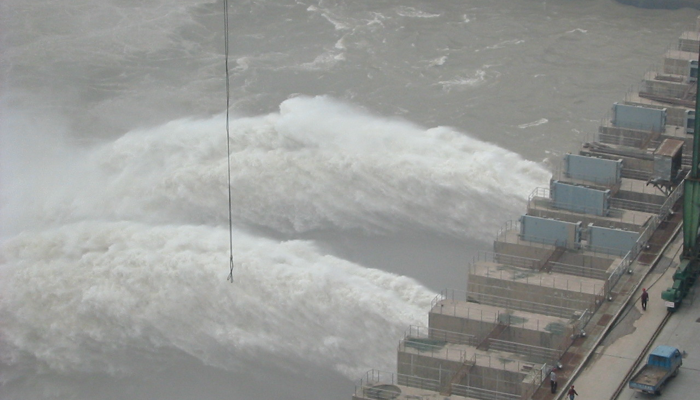 The Three Gorges Dam spans the Yangtze River at Sandouping, Yichang, Hubei province, China. Construction began in 1993. It is the largest hydroelectric dam in the world, more than five times the size of the Hoover Dam. The reservoir began filling on June 1, 2003, and will occupy the present position of the scenic Three Gorges area, between the cities of Yichang, Hubei; and Fuling, Chongqing Municipality. Structural work was finished on May 20, 2006, nine months ahead of schedule.
Philippines - Bohol
2005-04-15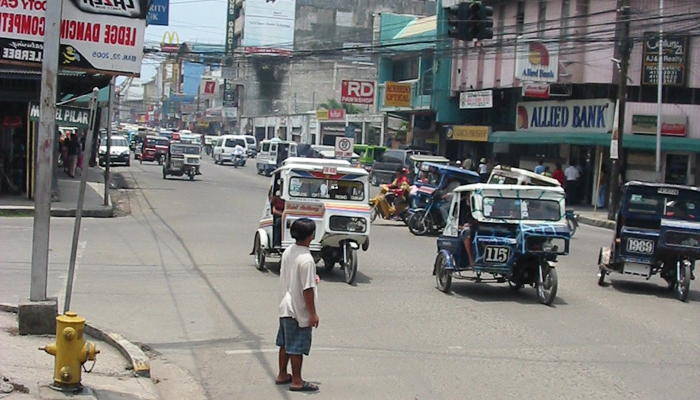 Bohol again! Awesome place.
China - Yueyang, Hong Kong
2004-12-11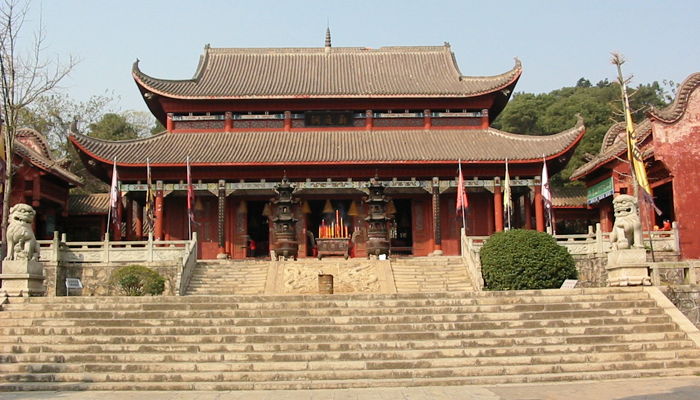 Travelled to China to give a workshop on the various databases we had designed and so forth. While there I snapped some scenery as it made itself available. Everyone should visit China, and not just the major tourist destinations but out of the way places too.
Philippines - Bohol
2004-04-12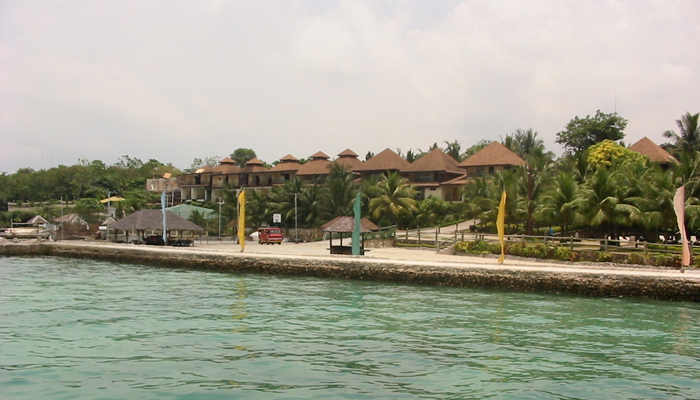 Regional town of Tagbilaran, capital of Bohol, Philippines
Victoria
2003-04-18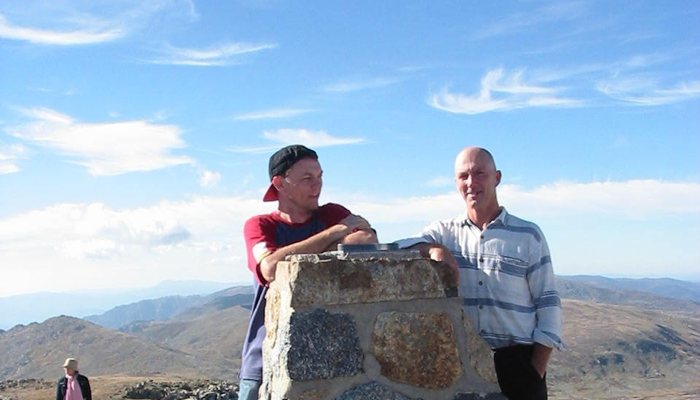 A trip South to Victoria, with my uncle Lindsay and my CR-V.
Europe - Germany
2001-11-08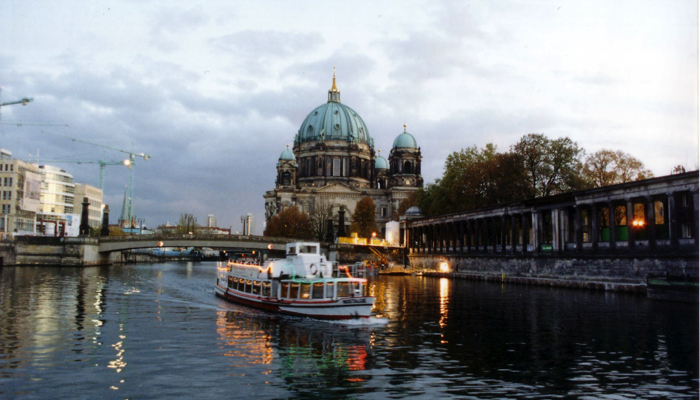 A tour through Germany to visit my mother's many wonderful relatives.
Europe - Switzerland
2001-11-05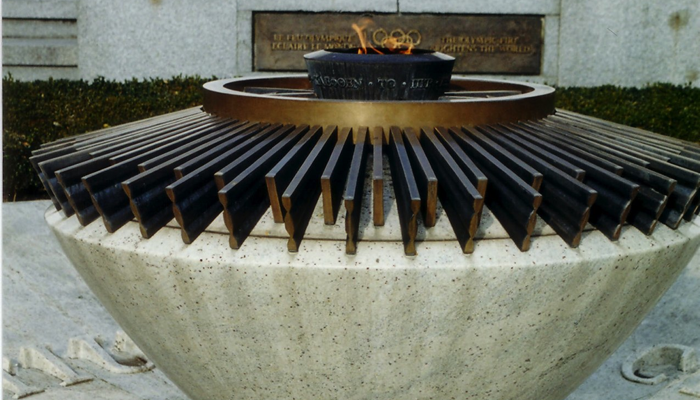 Visit my elder sister in the wonderful little Bremblins.
Europe - Scotland
2001-10-26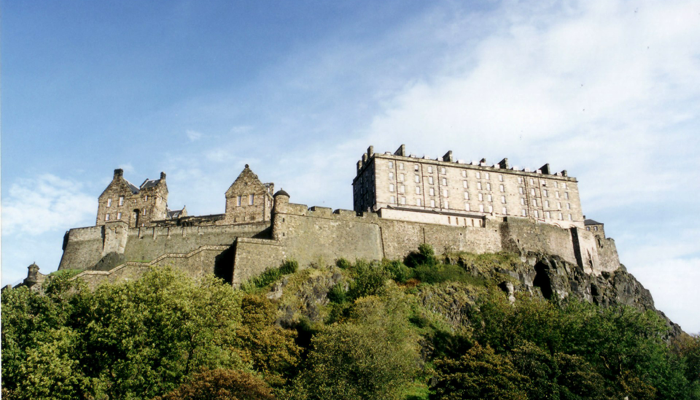 Back to the fatherland, where the Forsyth's originate. To some degree.
Europe - England
2001-10-22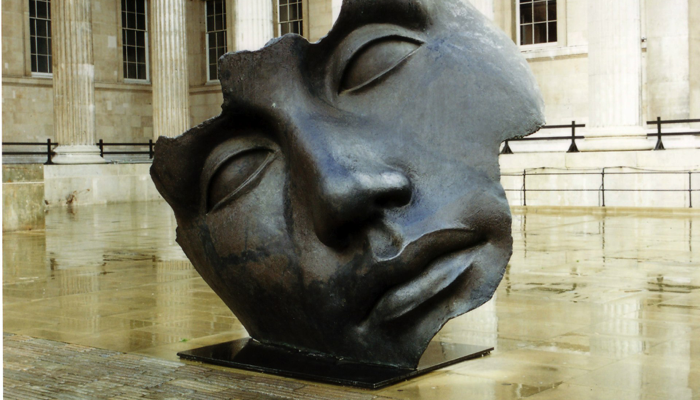 Journey to England, to visit my sister who just gave birth and tour around a bit. This is the last trip that I used film.
Papua New Guinea
2001-09-11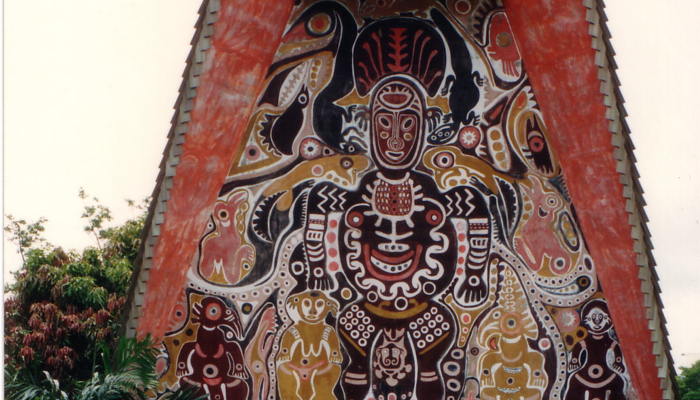 1992 to 2001: I have travelled to Papua New Guinea over a dozen times for a couple weeks at time, to help people with various issues there, and PNG needs a lot of help. I stayed mostly in Port Moresby but also had the pleasure of travelling to some of the outer areas; Mt Hagen, Lae and Rabaul. We are so very lucky in Australia.
Thursday Island
2001-07-09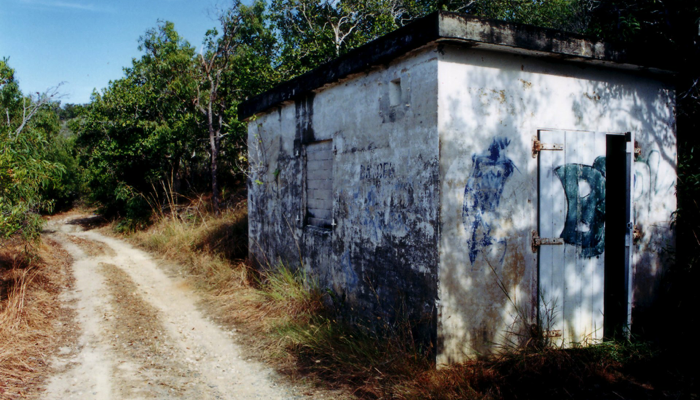 Helping out with infrastructure at our Thursday Island office. The image above is not the office, you run across these small war time buildings as you walk around the island.
New Zealand
1997-03-08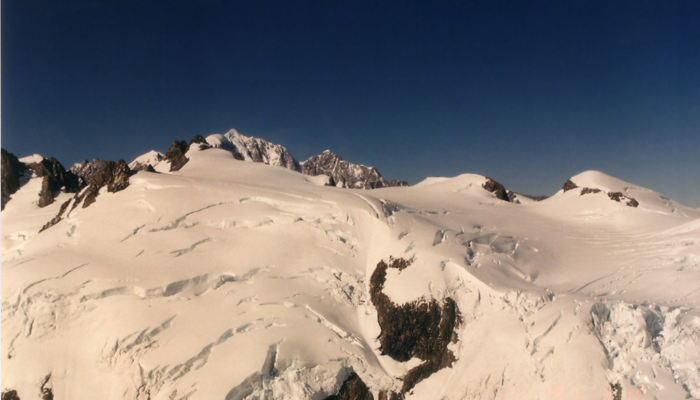 Holiday in New Zealand! Thank you Frequent Flyer Air New Zealand.
Cairns
1996-09-23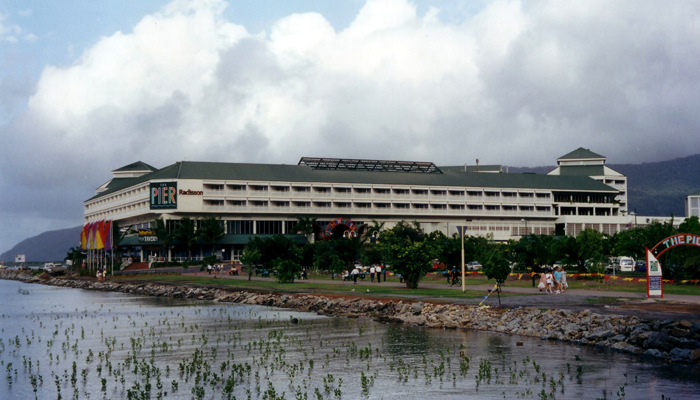 Another workshop in beautiful Cairns.
California, Mexico
1995-12-19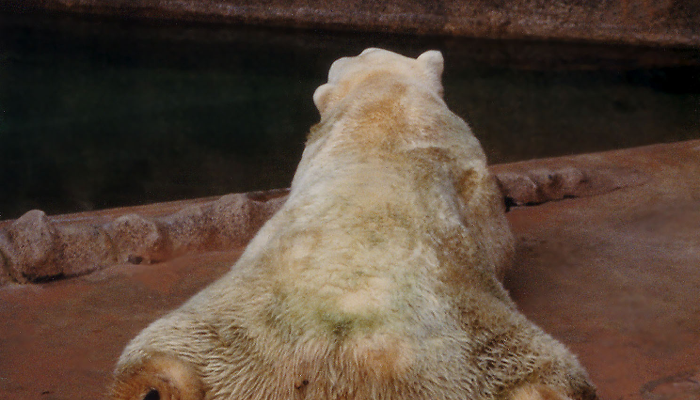 Holiday in the USA and Mexico. Just California and Tijuana. LA, Orange County, San Diego.
Cairns
1995-10-07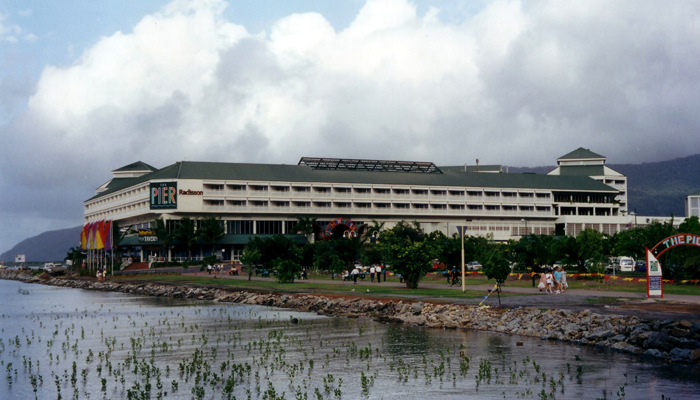 Hosting yet another workshop in Cairns
Adelaide
1994-09-25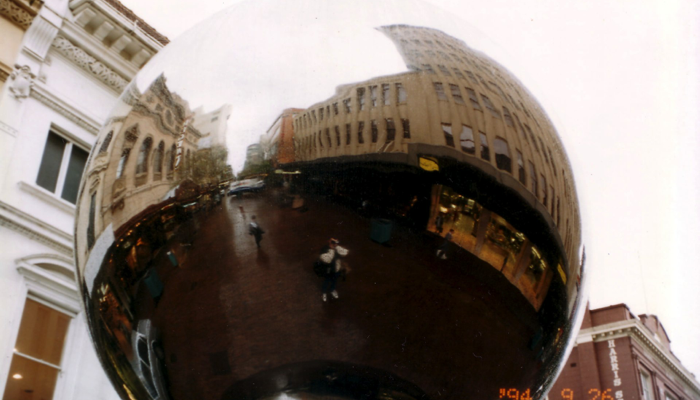 I ran an introduction to Epi Info workshop in Adelaide as part of an international health conference.
Thailand, Malaysia
1992-03-16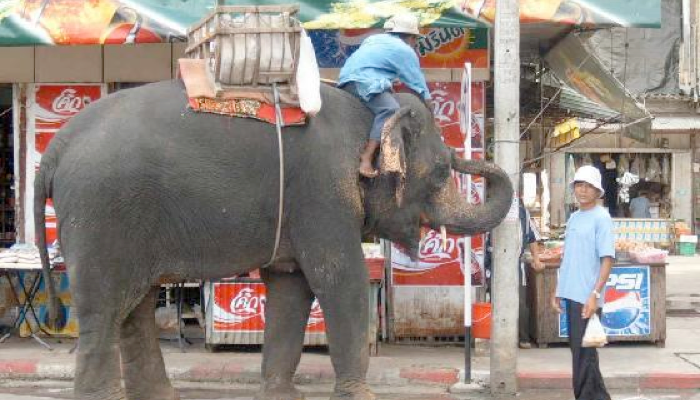 Visit Bangkok, Khon Kaen, Hat Yai in Thailand for student supervision and to run some workshops. Then to Khota Bharu and Kuala Lumpur for more workshops.
Papua New Guinea
1992-03-05 to 2001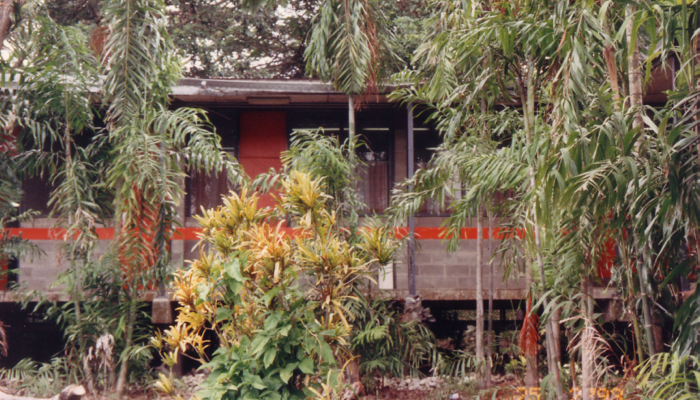 The first of many workshops in Papua New Guinea for the Department of Community Medicine, and the faculty, and the hospital. I visited PNG once or twice a year for most every year until 2001 when the project ended.
Alice Springs
1991-06-10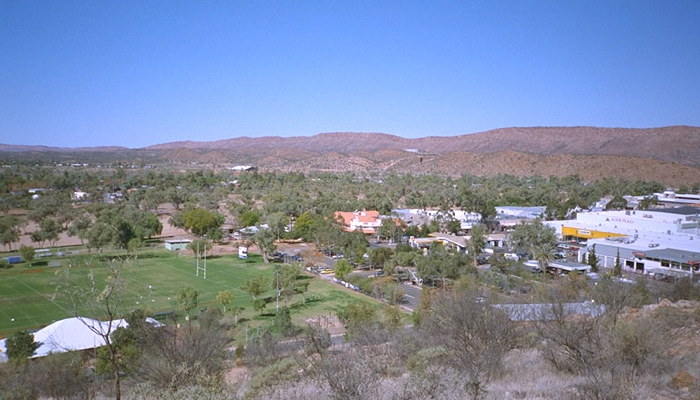 Acute Respiratory Infection in indigenous population study workshop in Alice Springs.
Singapore, Malaysia, Thailand
1990-03-26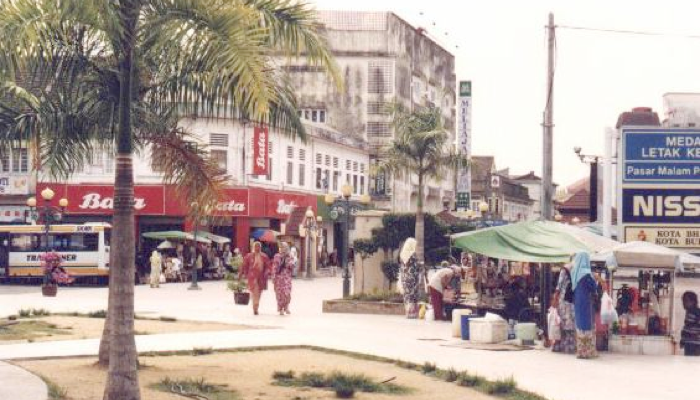 Visit the department of Community Medicine, Unversiti Sains Malaysia in Kota Bharu to conduct a SAS workshop then met with students in Hat Yai, Thailand.